Enjoy one of our golf cruises in France
---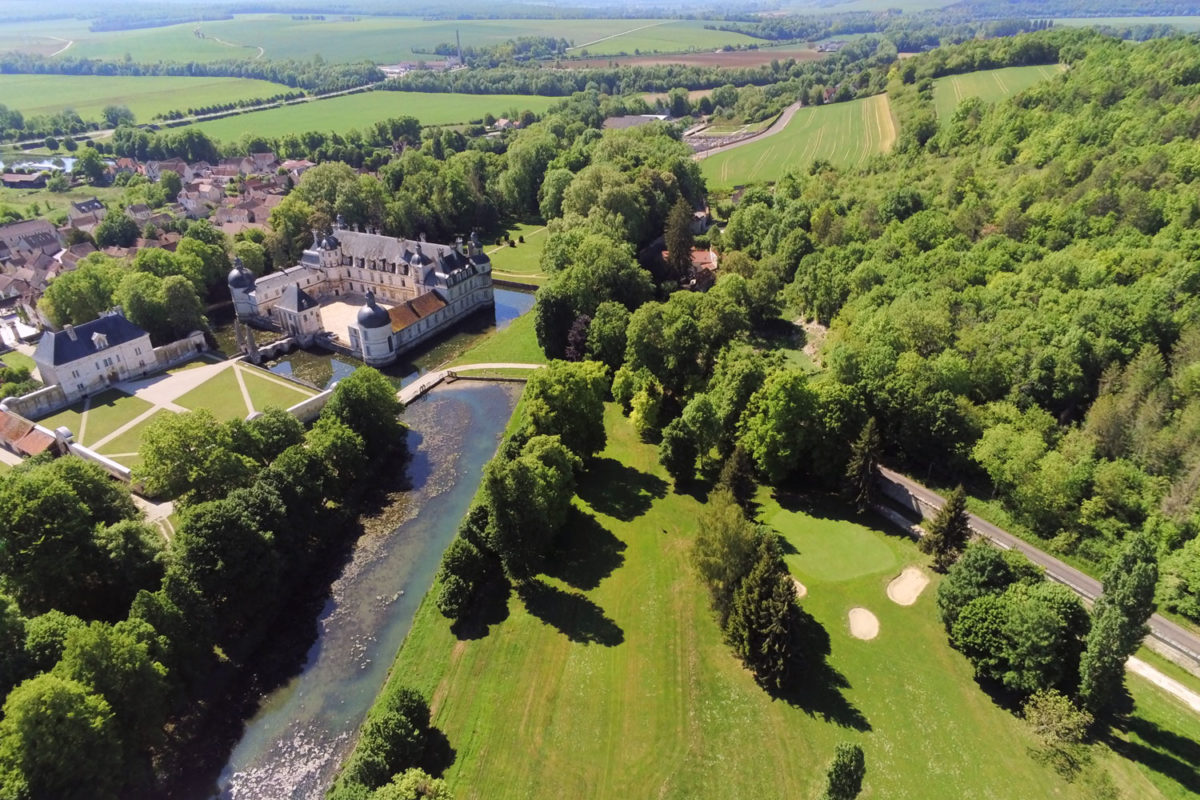 Our golf cruises in France are a great way to enjoy all that France has to offer while including 18-holes at some spectacular French golf courses.
Golf & Chateaux – A perfect mix
---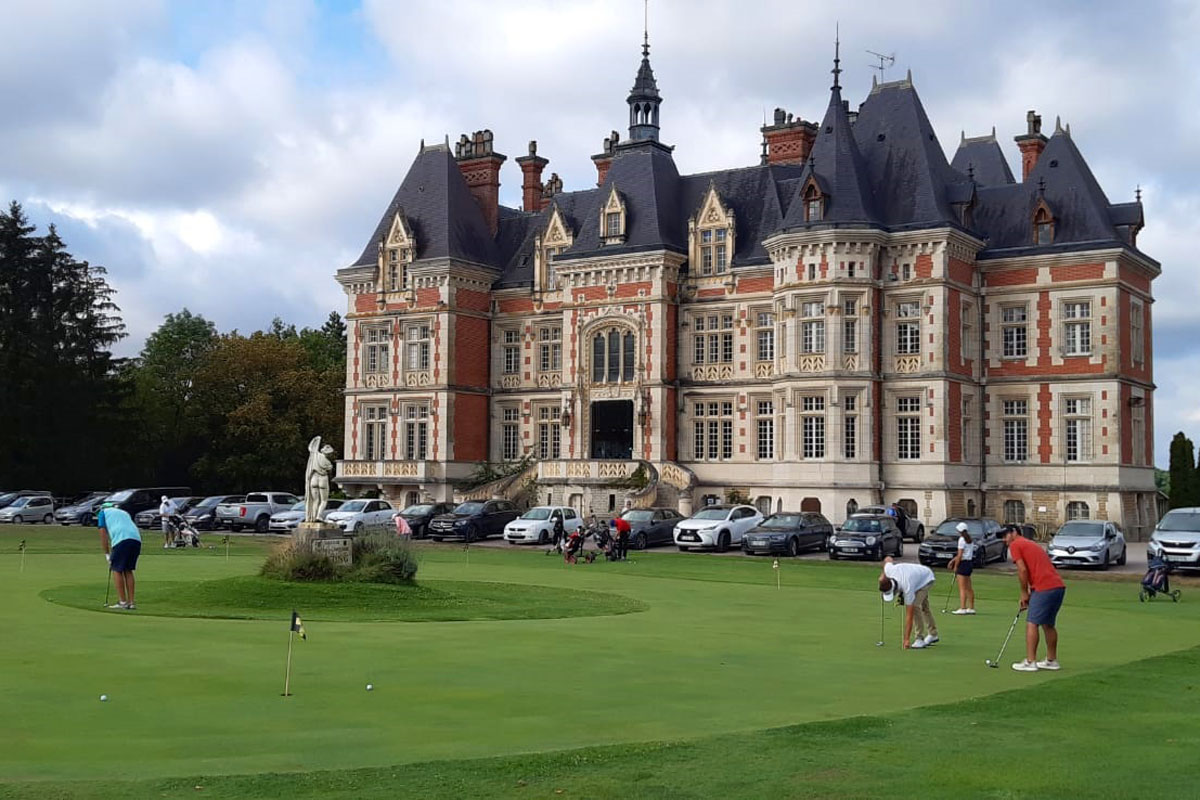 As well as playing on some very pretty courses you are also playing in the grounds of some very grand Chateaux, in the beautiful French countryside. There are visits for those in the party who don't play and other courses can be added if you want to play more than twice.
I myself started playing golf about 3 years ago, as Olivier was always on the golf course, I wanted to see what all the fuss was about and it didn't take long for me to become as hooked as Olivier and wondering why I never started playing earlier.
You might think that during the past year with no cruises to keep us busy that we have been sitting idly at home, but no we have been busy on the golf course practising in all weathers, even in the snow. (Not very practical even with coloured balls!)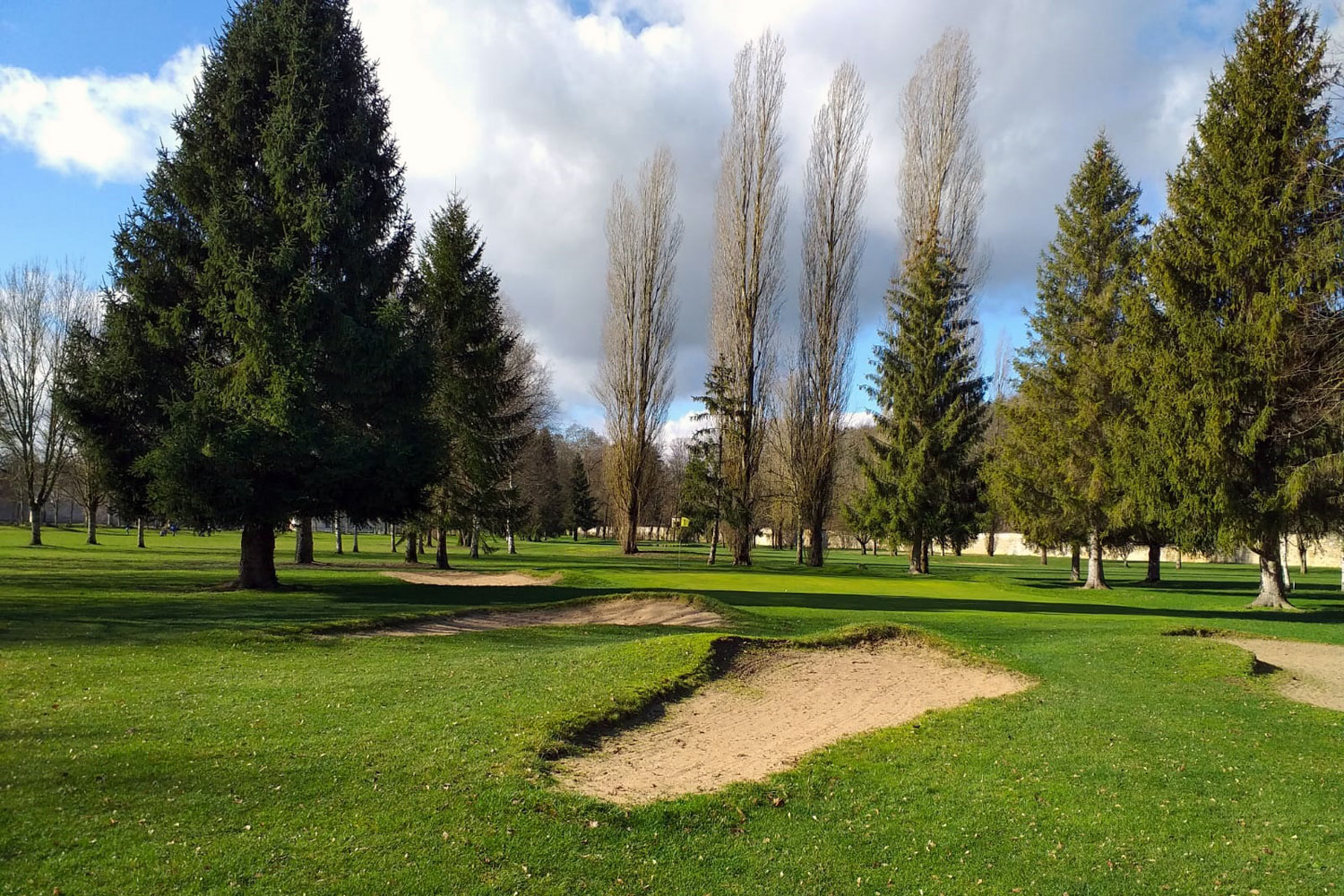 Our Golf Cruise itineraries
---
Our aim was to put together some itineraries that we think you would enjoy and ones that we know and have tried ourselves.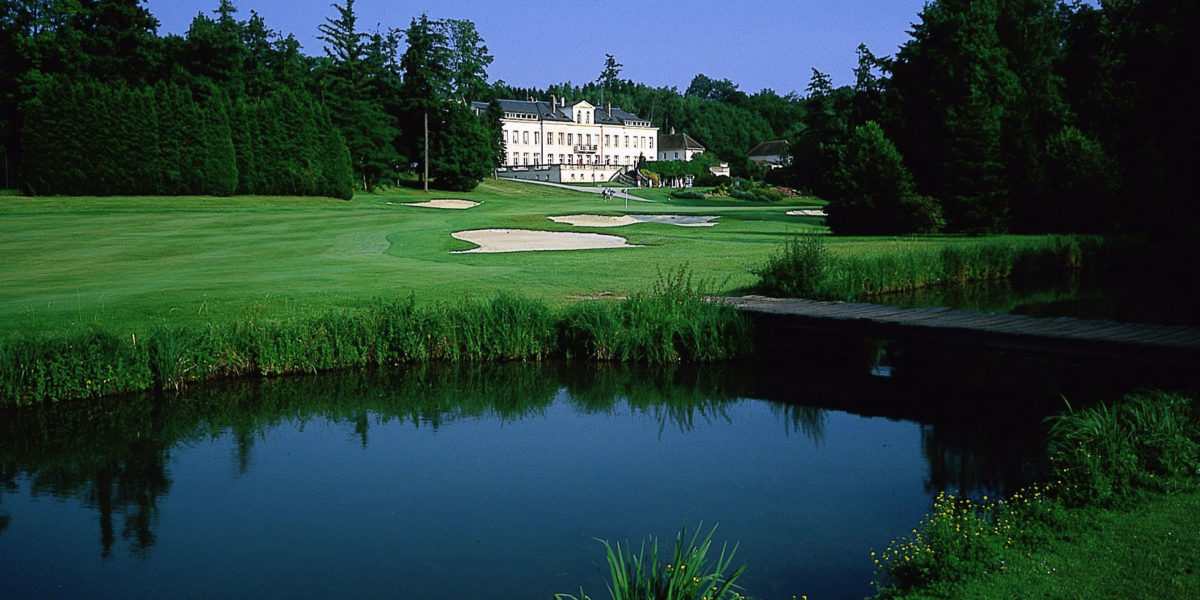 7 days, 6 nights. Highlights: Sancerre winery, Faiencerie of Gien, Château of St Fargeau, Château of la Bussière, Restaurant "Coté Jardin," 1 star Michelin, 2 Golf courses.
READ MORE
Equipment Hire
---
Golf clubs can be hired at the Golf courses if you don't want to bring your own. Let us know if you would also like to hire a golf cart.
Get in touch
---
If you would like more information on our golf cruises in France, get in touch here. We look forward to sharing our passion with you, at the same time as showing you another aspect of life in France.