France is still wild at heart
---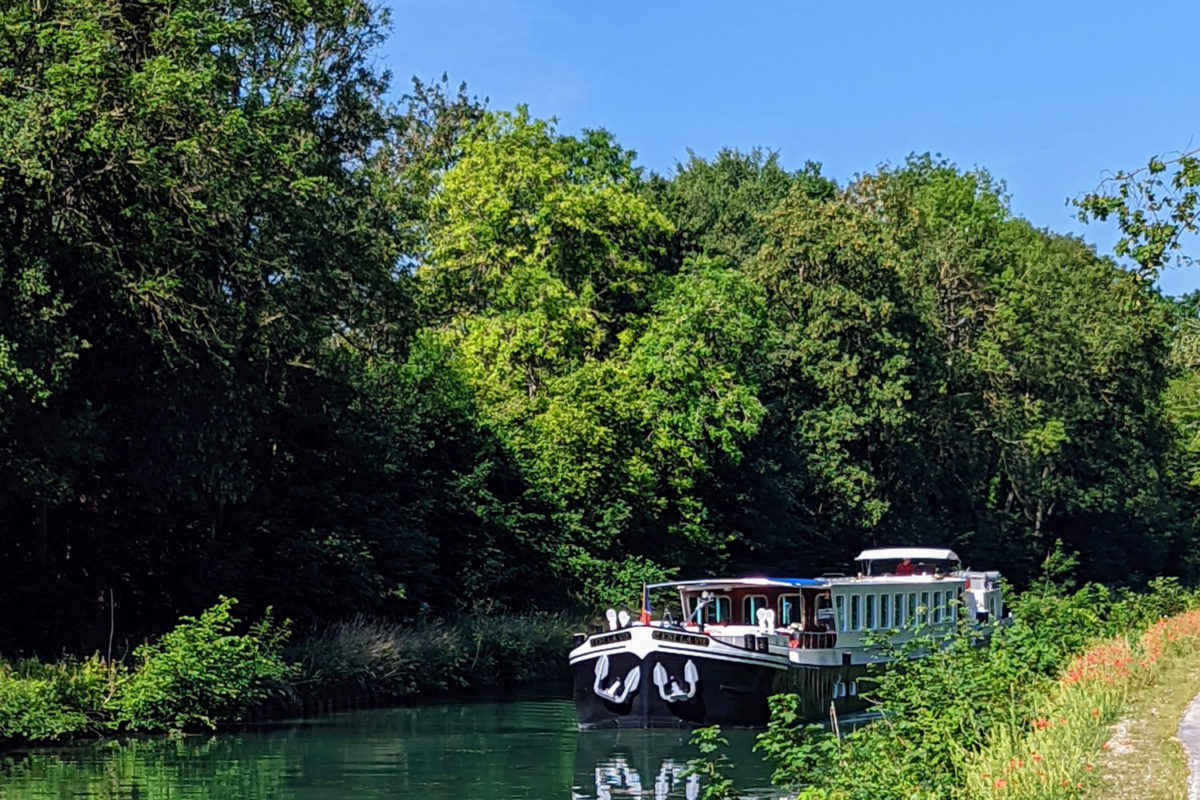 As well as historical architecture and fine food, you can expect to see plenty of wildlife on a barge cruise in France. Here are some of the natives you might encounter.
Mute Swan
---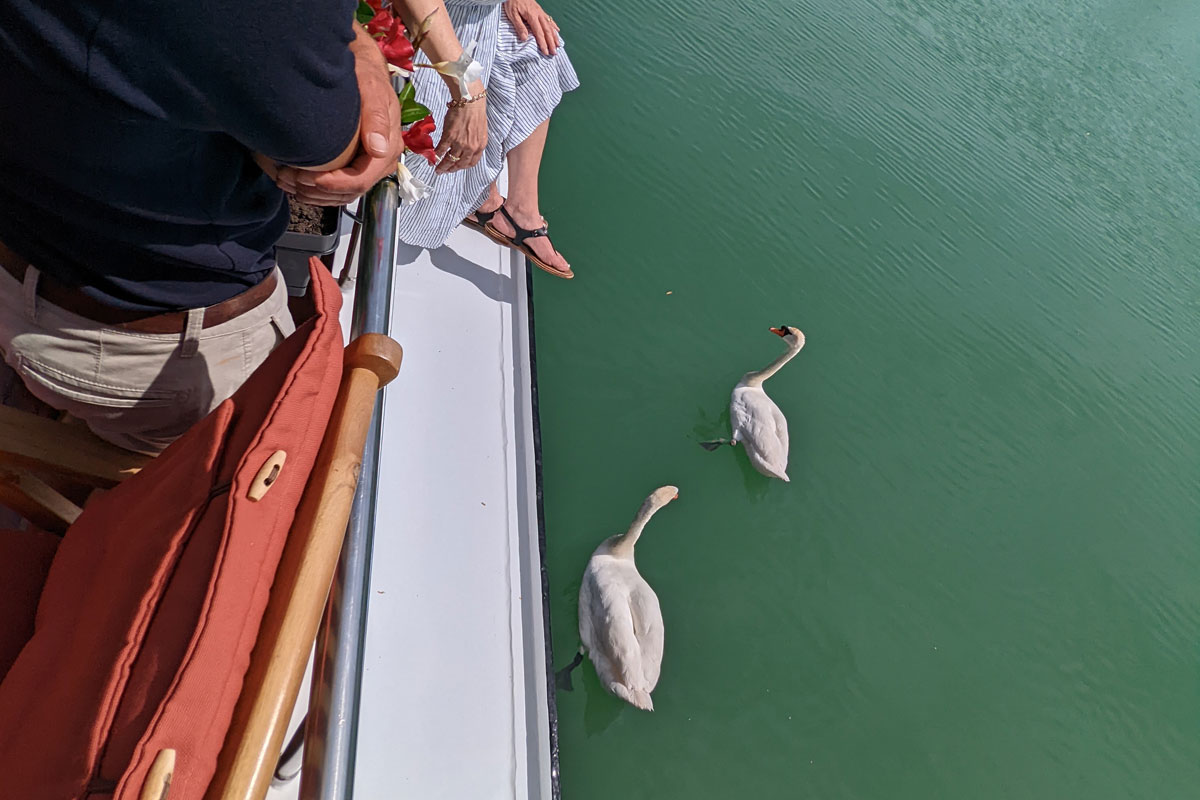 Mute swans are a captivating sight in the waterways of France. These graceful birds, with their striking white feathers and long, elegant necks, add a touch of beauty to the French landscape. They are known for their regal presence and are often associated with serenity and tranquillity. In France, mute swans are protected by law, and they have become a symbol of conservation efforts and environmental stewardship. If you are lucky, they may just join you on the cruise!
Kingfisher
---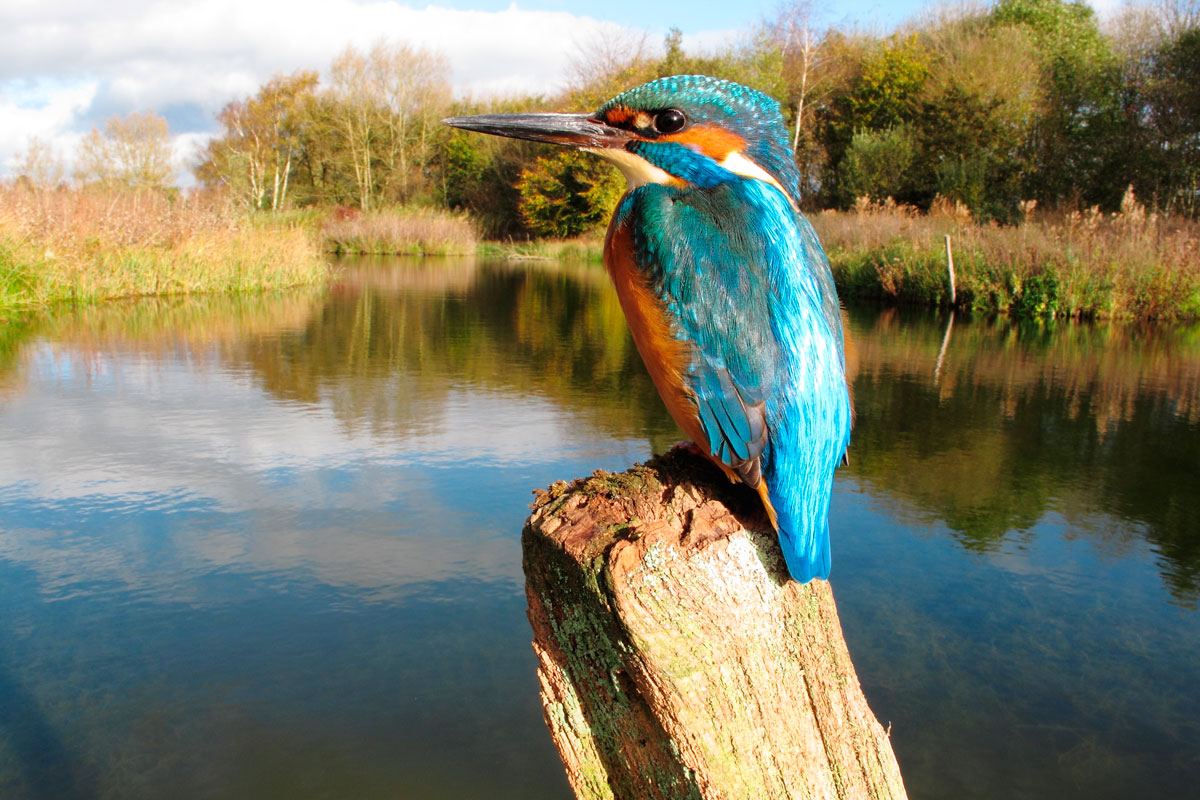 The kingfisher is a vibrant bird that graces the waterways of France with its dazzling colours and exceptional hunting skills. Found near rivers, streams, and lakes across the country, the kingfisher is a true symbol of natural beauty. They have a striking electric blue and orange plumage, its colours reflecting in the shimmering waters it calls home. Observing a kingfisher in action is a cherished experience for birdwatchers and nature enthusiasts, highlighting the incredible wonders of France's natural heritage.
Wild Boar
---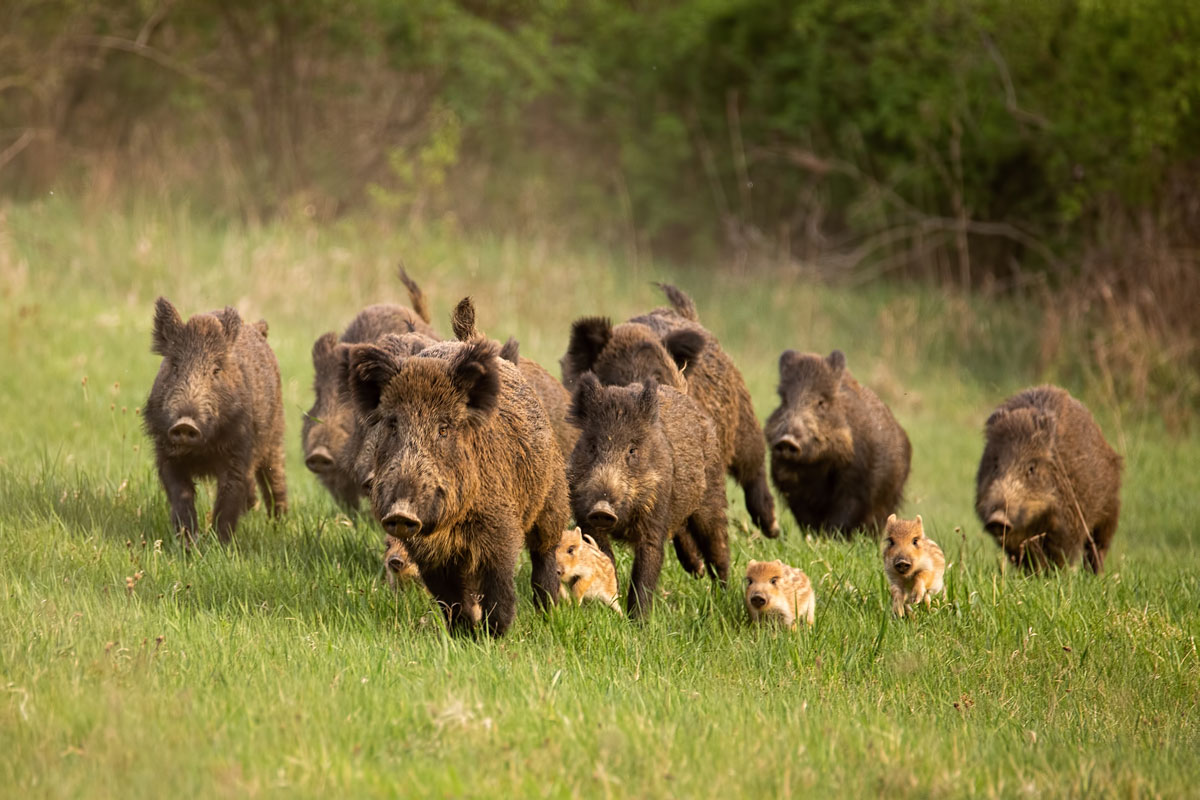 Wild boars are a significant and resilient species that inhabit various regions of France. They thrive in diverse habitats, including forests, woodlands, and agricultural areas. In France, hunting wild boars is a popular activity, and they are highly valued for their meat, which is often used to prepare traditional dishes like civet de sanglier (wild boar stew). Whilst traffic on French country roads is not a major concern, the return home from an evening restaurant can throw up a whole different kind of hold up!
Canadian Goose
---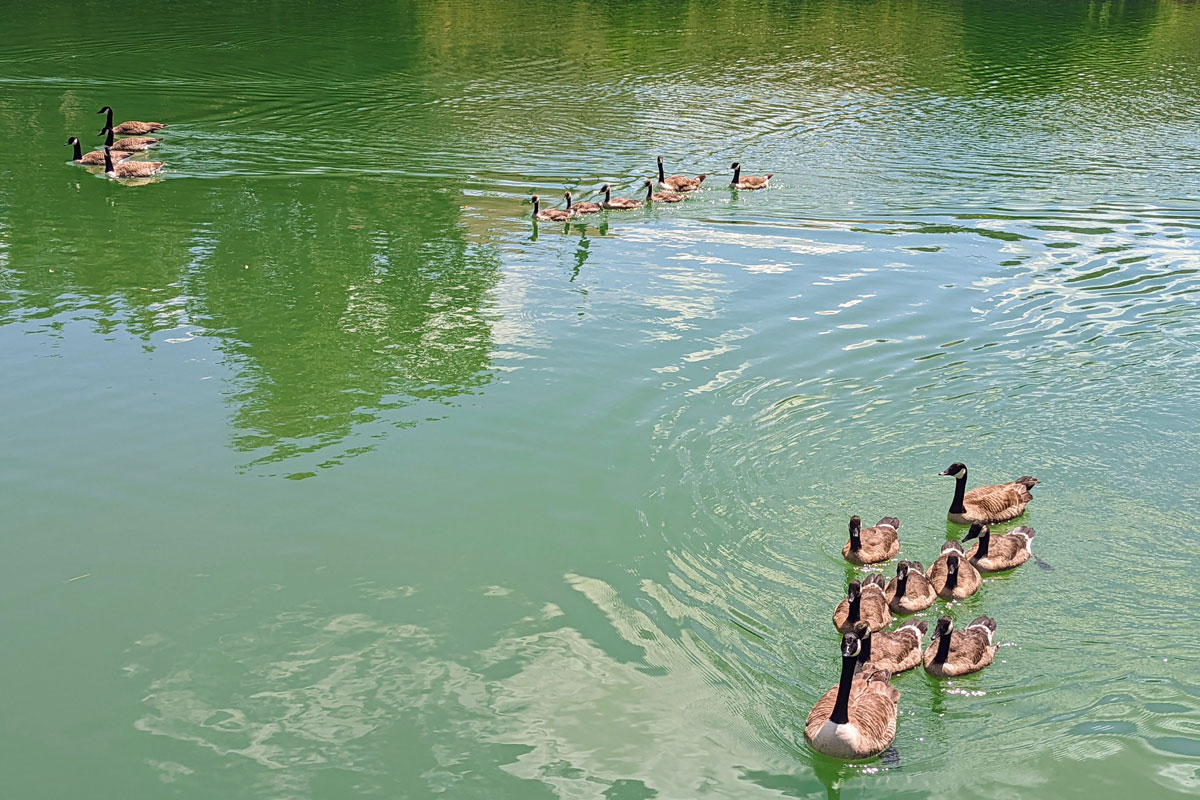 The Canadian Goose has become a familiar sight in the French countryside, despite its non-native status. These are large and striking birds, with black heads, long necks, and distinctive white cheek patches. While their presence may be seen by some as invasive, Canadian Geese have become an integral part of France's avian diversity. They serve as a reminder of the interconnectedness of ecosystems and the ability of species to migrate and thrive in new environments.
Join us
---
To enjoy the wildlife on the waterways of France and many other aspects of a barge cruise, then get in touch, we'd love to have you on board the C'est La Vie very soon.