Highlights of the Loire
---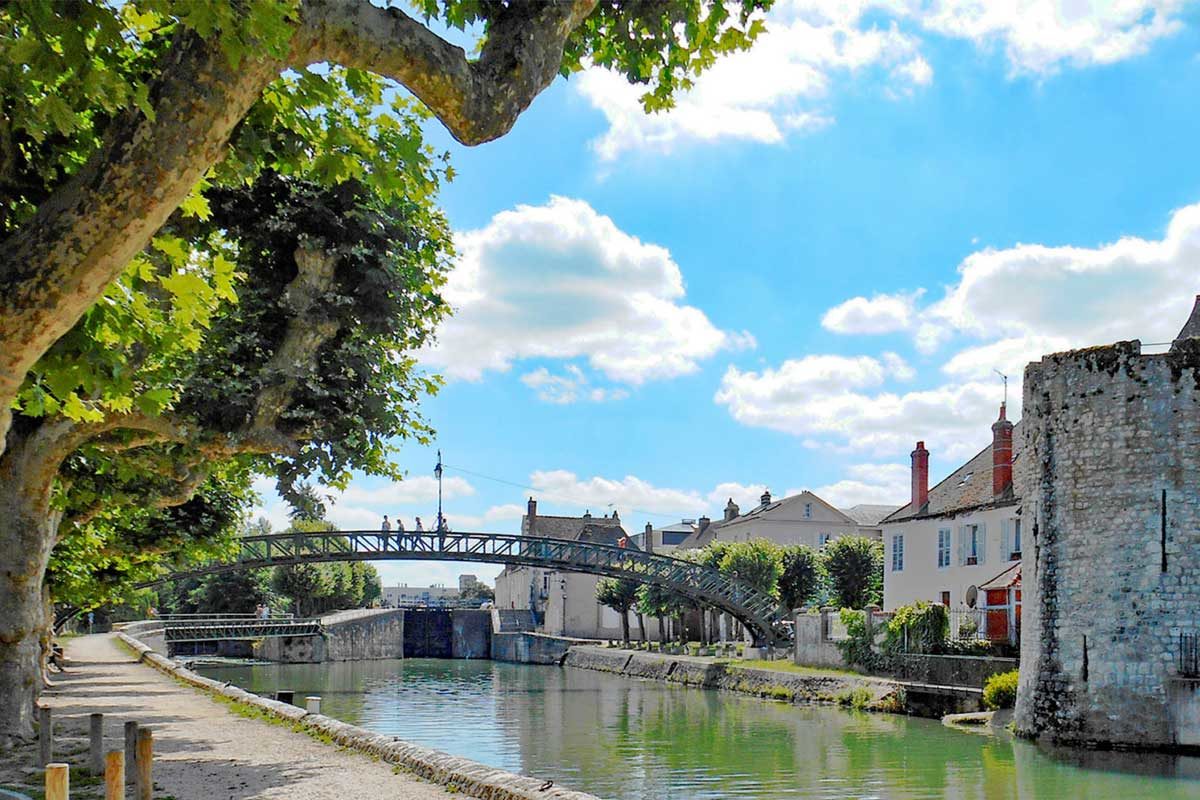 Here are our highlights of the Loire, a region we always enjoy visiting on our barge cruises in France. They include the town of Montargis, fine white wines, a Château or two and some delicious regional treats. We visit the Loire on our Hauts-de-france & Upper Loire Barge Cruise and our Upper Loire Barge Cruise.
Montargis
---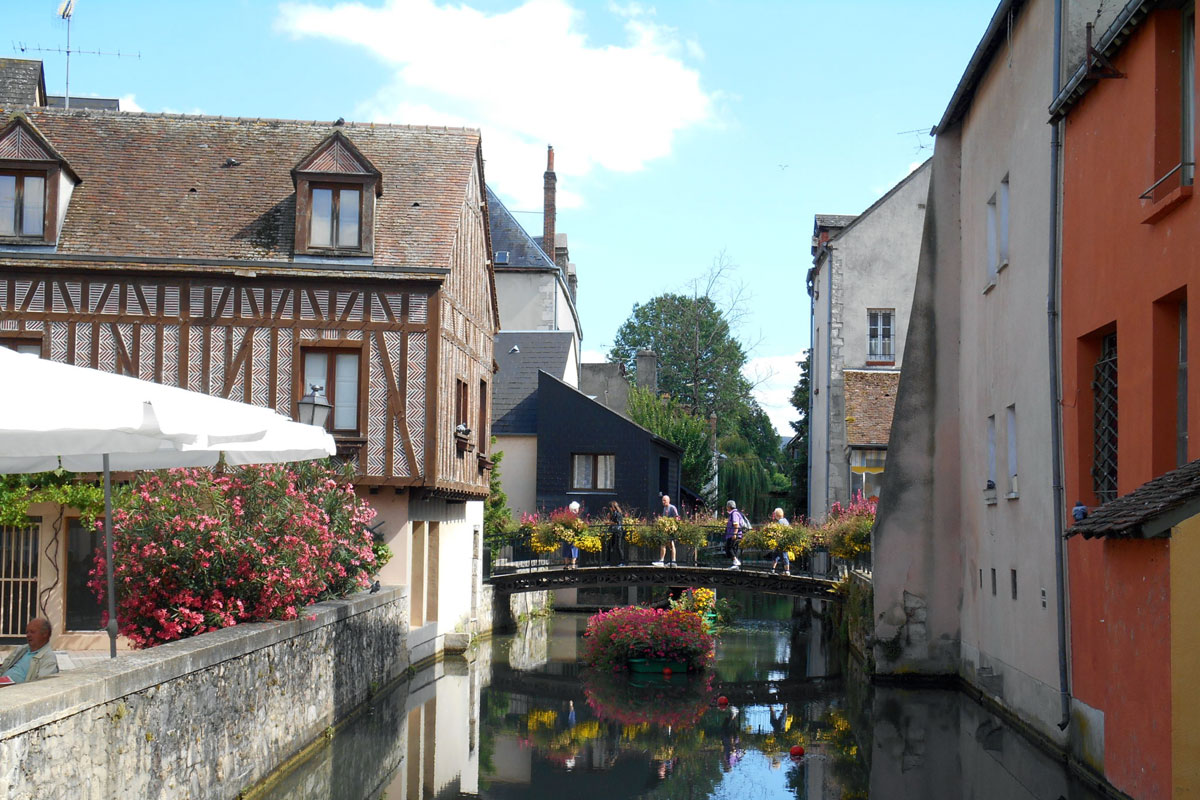 Montargis with its 131 bridges, has the nickname "Little Venice". With many buildings from the 15th & 16th centuries, you will never be short of interesting architecture to wonder at. Pralines, the crunchy sweet made from almonds in cooked sugar, originate in Montargis. They first appeared around the time of Louis XIII and the original shop is still in business on Place Mirabeau.
White wines
---
The Loire boasts some of the finest wine-producing regions of France. Touraine, Sancerre, Coteaux du Vendômois, Châteaumeillant to name but a few. You may have heard of Bourgueil, Chinon, Vouvray, Valençay, Reuilly, Menetou-Salon and Sancerre. These names are known globally, and for good reason.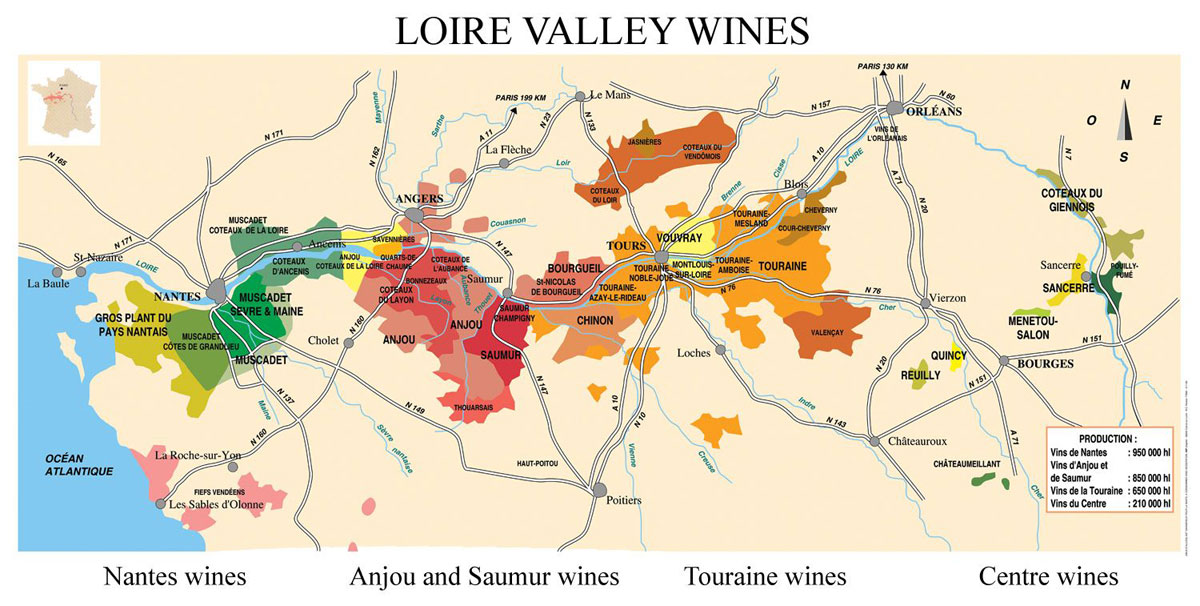 Whilst serving fine examples on board the C'est La Vie barge we also take you on tours of local vineyards to enjoy wine tasting and learn of their long histories. The art of 'viticulture' or wine-growing, has been handed down across generations and can be traced to the Loire from as far back as the 5th century. It truly is an experience to immerse yourself in this rich history for an afternoon.
A Château or two
---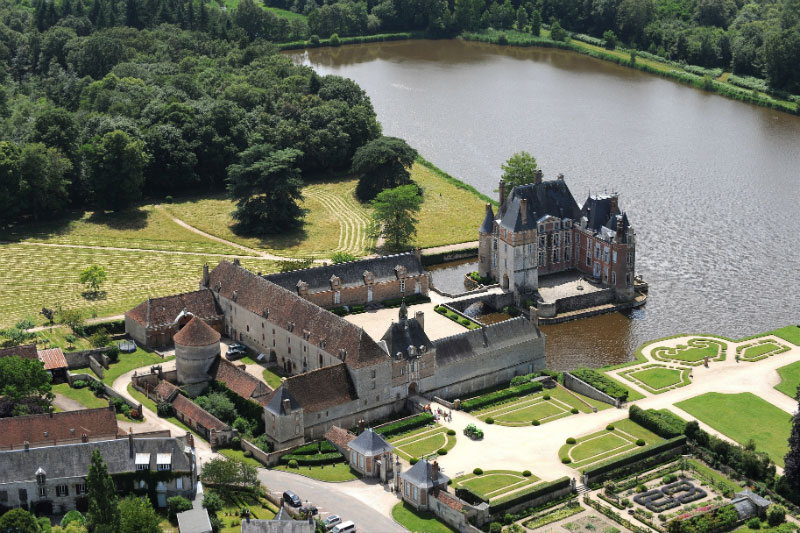 France is famous for its Châteaux and the Loire has a few stunning examples. Château of La Bussiere is on one of our stops. Originally a 12th-century fortress, the castle was transformed into a private dwelling by the Lords du Tillet, close servants of the kings of France, in the 17th century.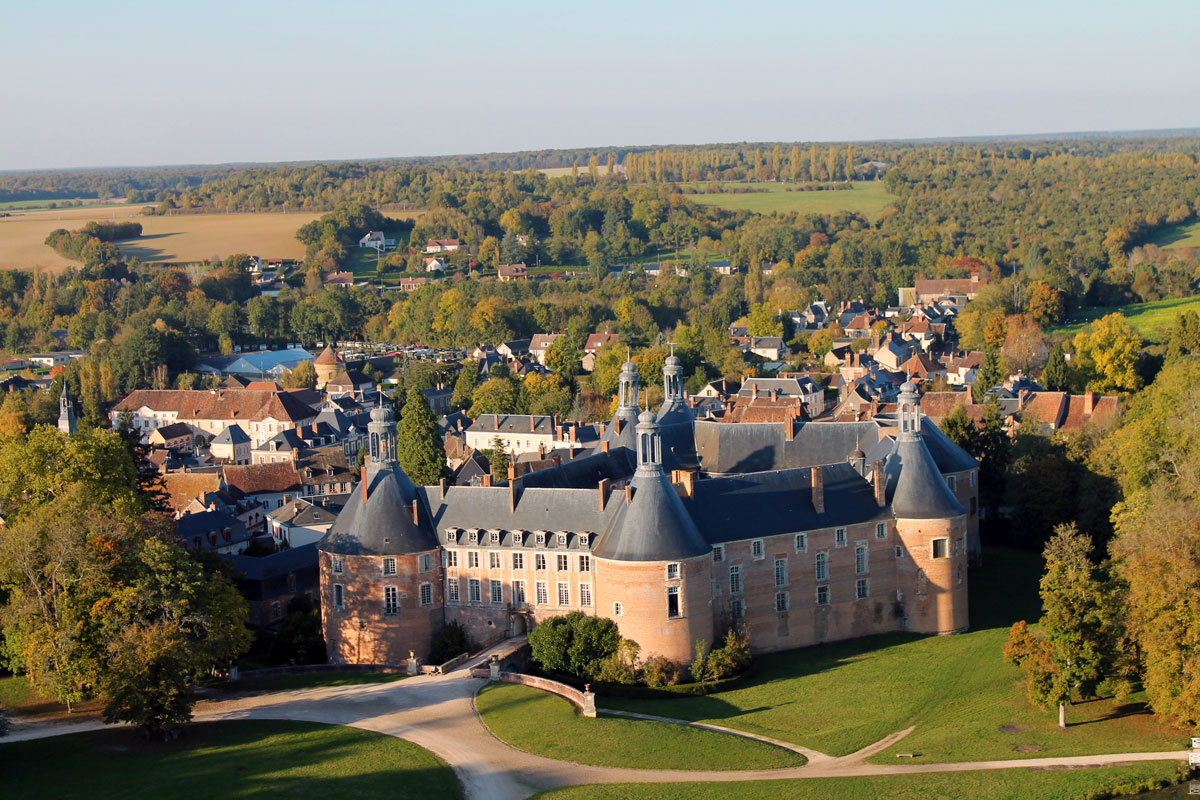 Château de Saint Fargeau is a more eccentric example which has had many reincarnations. Originally a hunting residence in 10th century but destroyed and rebuilt in the 15th only to require another rebuild in the 17th century after a fire. The structure is a rough pentagon shape with the corners marked by six towers. All built in a rather eye-catching pink brick!
Regional Specialities
---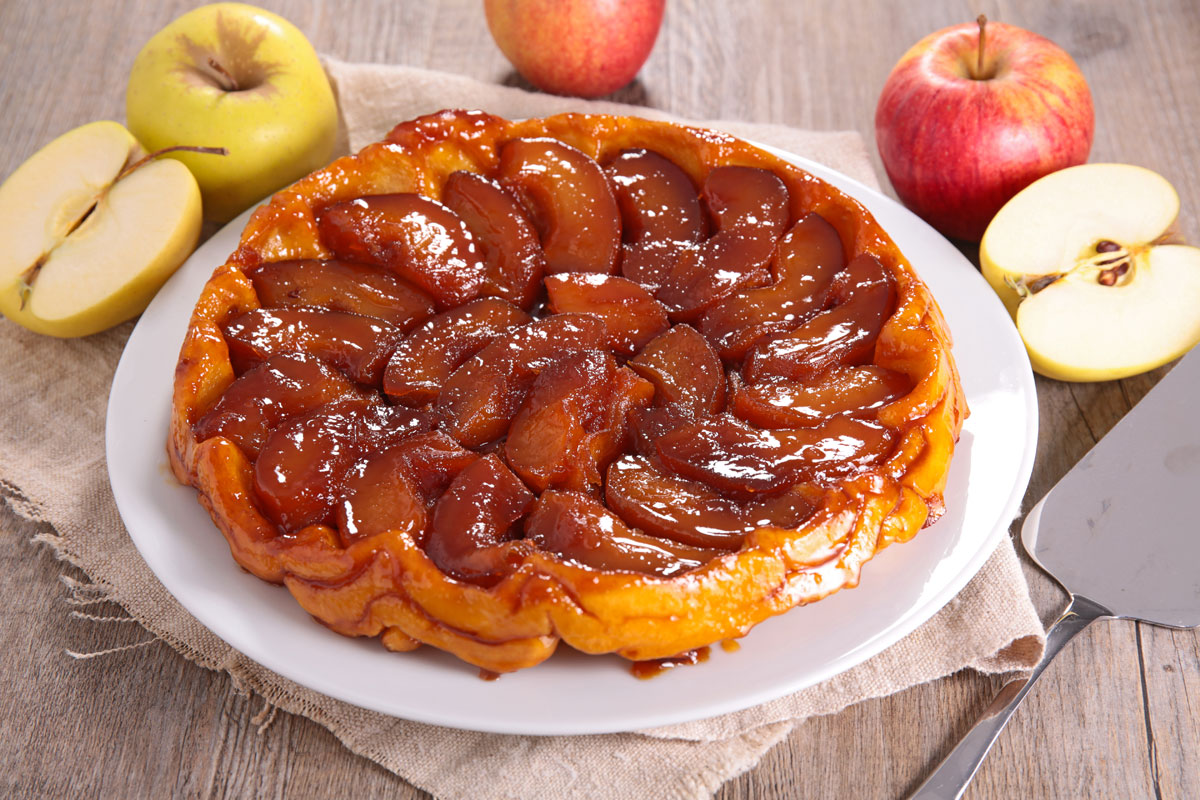 No visit to France would be complete without indulging in a fine dessert. The "Tarte Tatin" is named after the Tatin sisters who developed and served the speciality in their hotel as its signature dish. Either apple, pear or an alternative variety of sweet fruit is caramelized in butter and sugar before the tart is baked.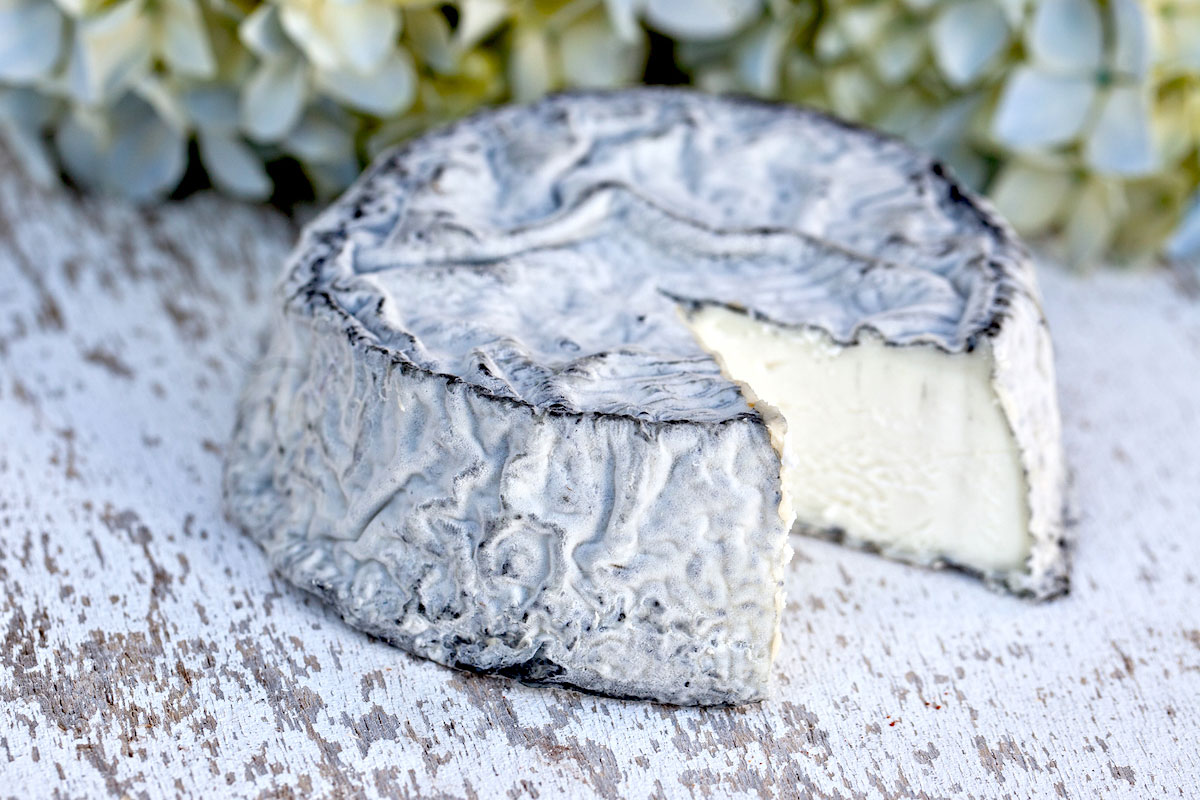 The Loire is also famous for goat cheese with five different 'appellations' including a small, round Crottin de Chavignol. Sainte-Maure de Touraine with it's distinctive straw running through the center and Selles-sur-Cher with a fine blue crust. Goat cheeses have a distinct flavour compared to other animal varieties, no cheese board is complete without at least one to serve as a gastronomic contrast.
Come Join Us
This is just a taster of what the wonderful region of Loire has to offer. We hope to share these experiences with you onboard the C'est La Vie Luxury Hotel barge on a cruise very soon.