Sights & sounds on a barge cruise in France
---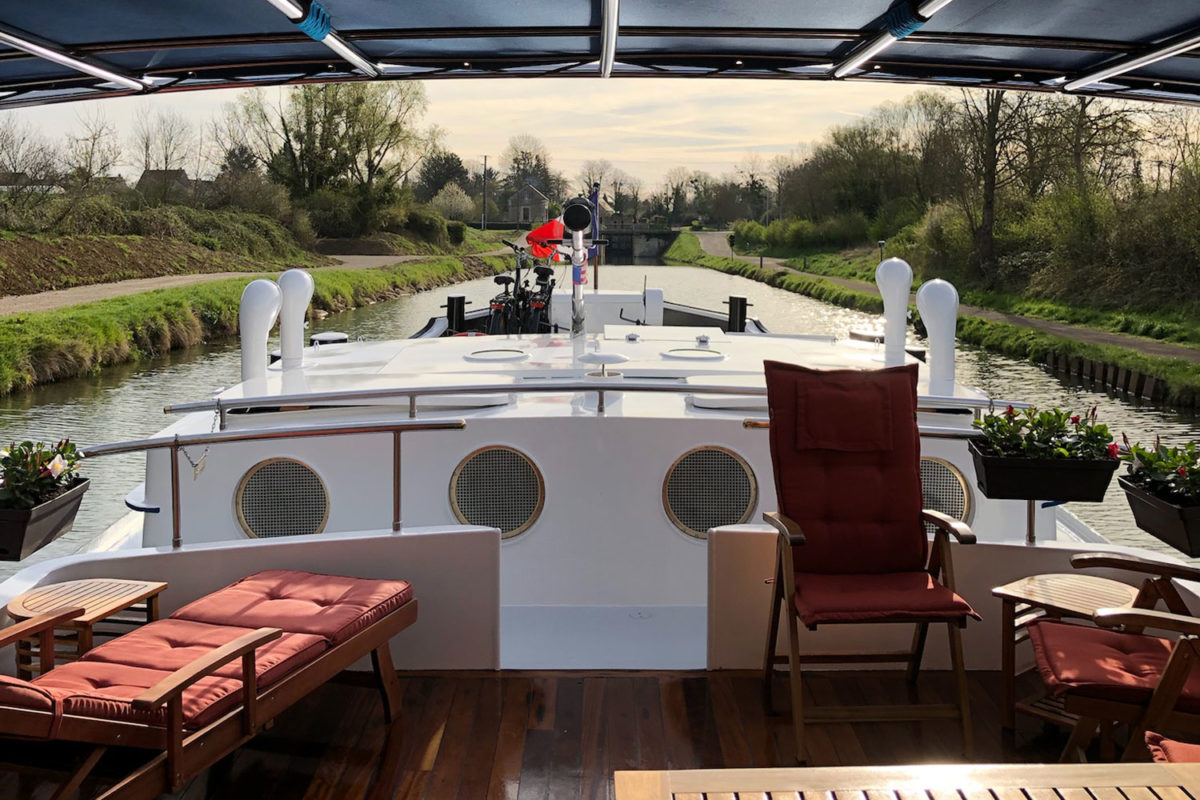 What is is actually like onboard a barge cruise in France? Well here are a few of the sights and sounds you can expect from a recent trip.
Coming in a lock
---
Still a quite amazing feat of engineering is the process of traversing a lock. The C'est La Vie is a particularly large example so care has to be taken on approach. In France the locks are either automatic or operated by an éclusier who manages them.
Fine French Food & Wine
---
Equally as important as the landscape scenery are the culinary sights. On board we indulge in the finest French food and wine prepared by our expert chef. You will be taken care of and have all your needs met by our wonderful team.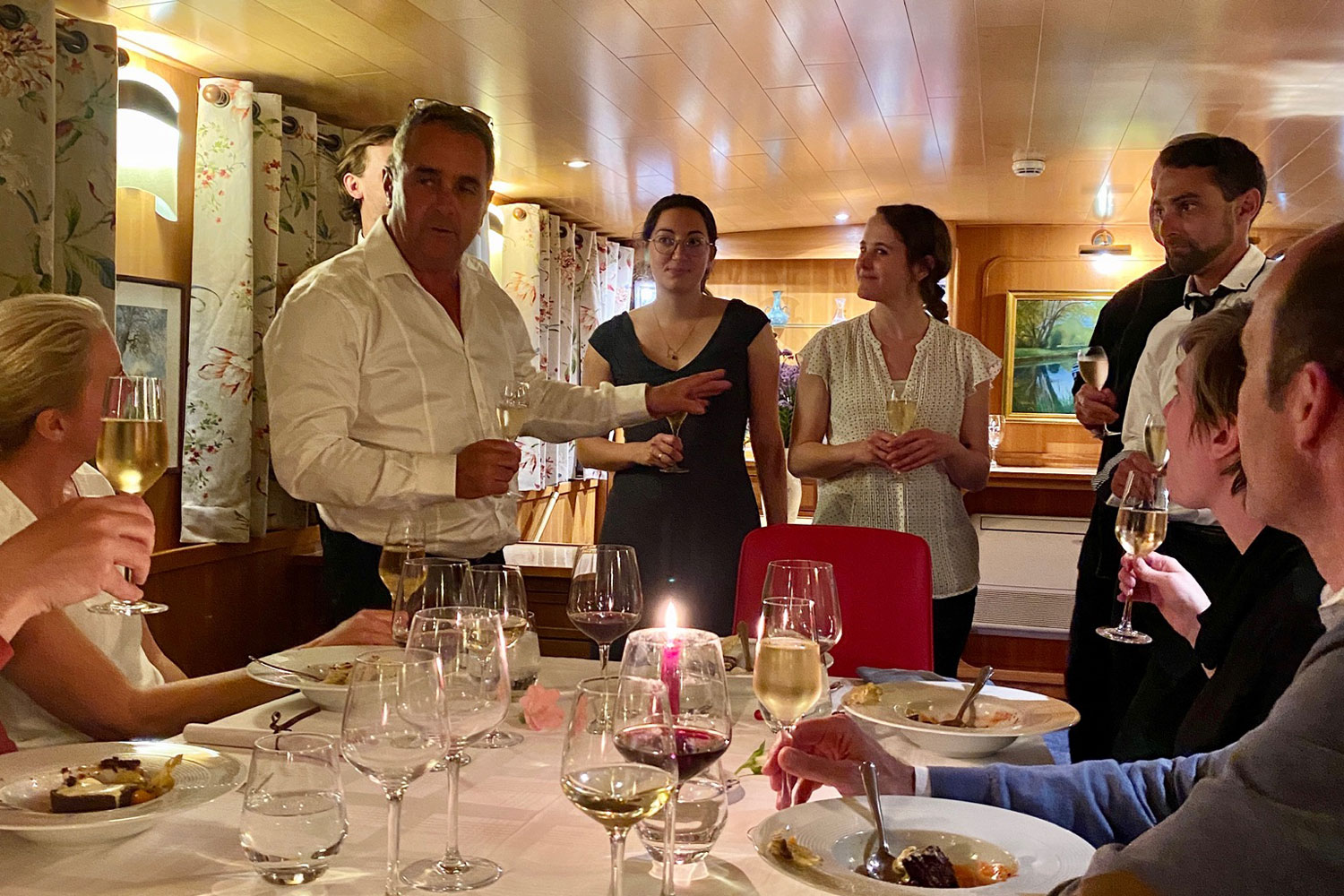 An abundance of space
---
One of the main things you can expect is room to stretch out. Whilst the four staterooms are spacious in themselves, enjoy the landscapes of rolling hills and long waterways from the sundeck as well as a gentle stroll or cycle alongside.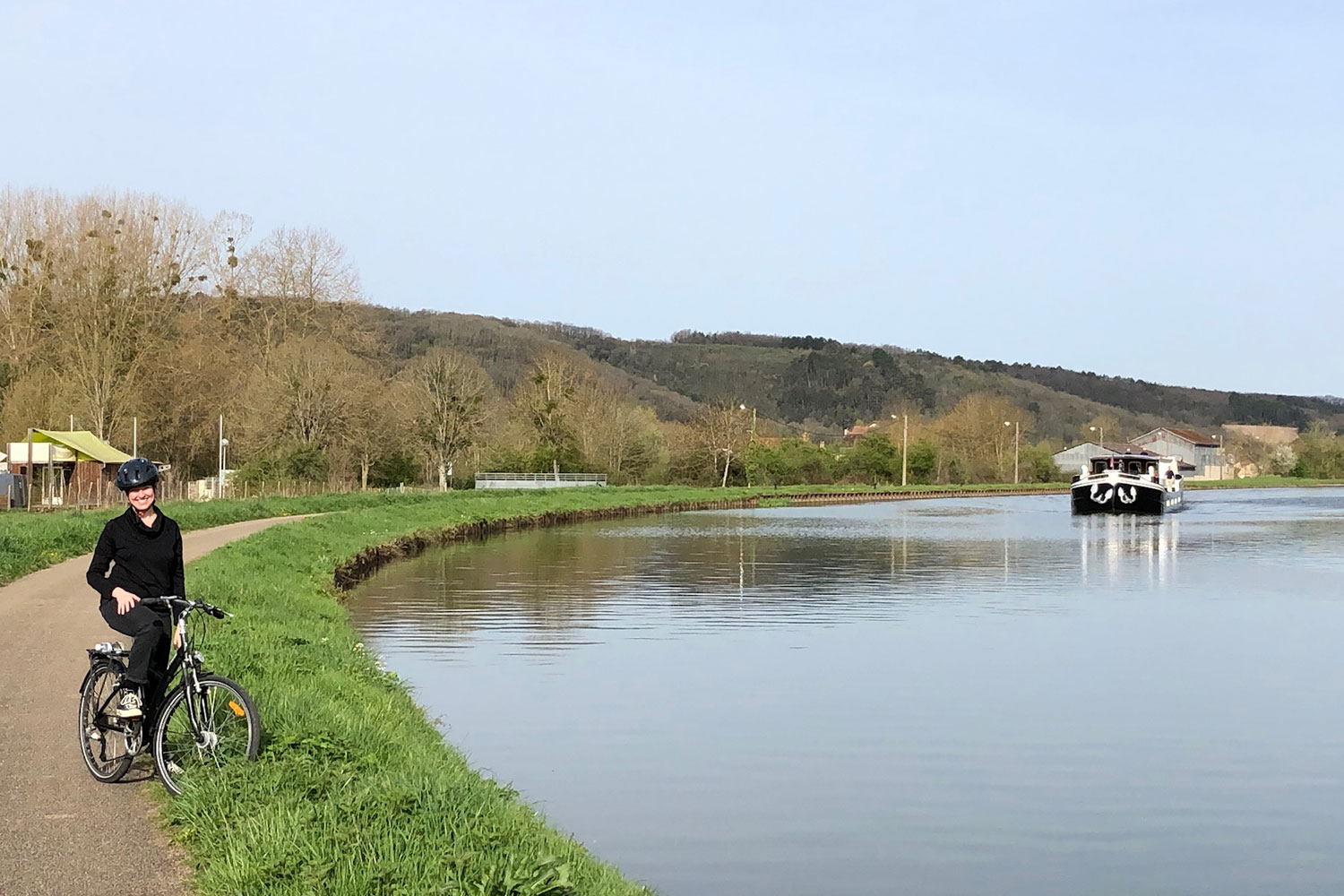 Join us
---
We would love to see you on our next cruise, get in touch to discuss your trip of a lifetime.