A visit to Belleau Wood & Château-Thierry
---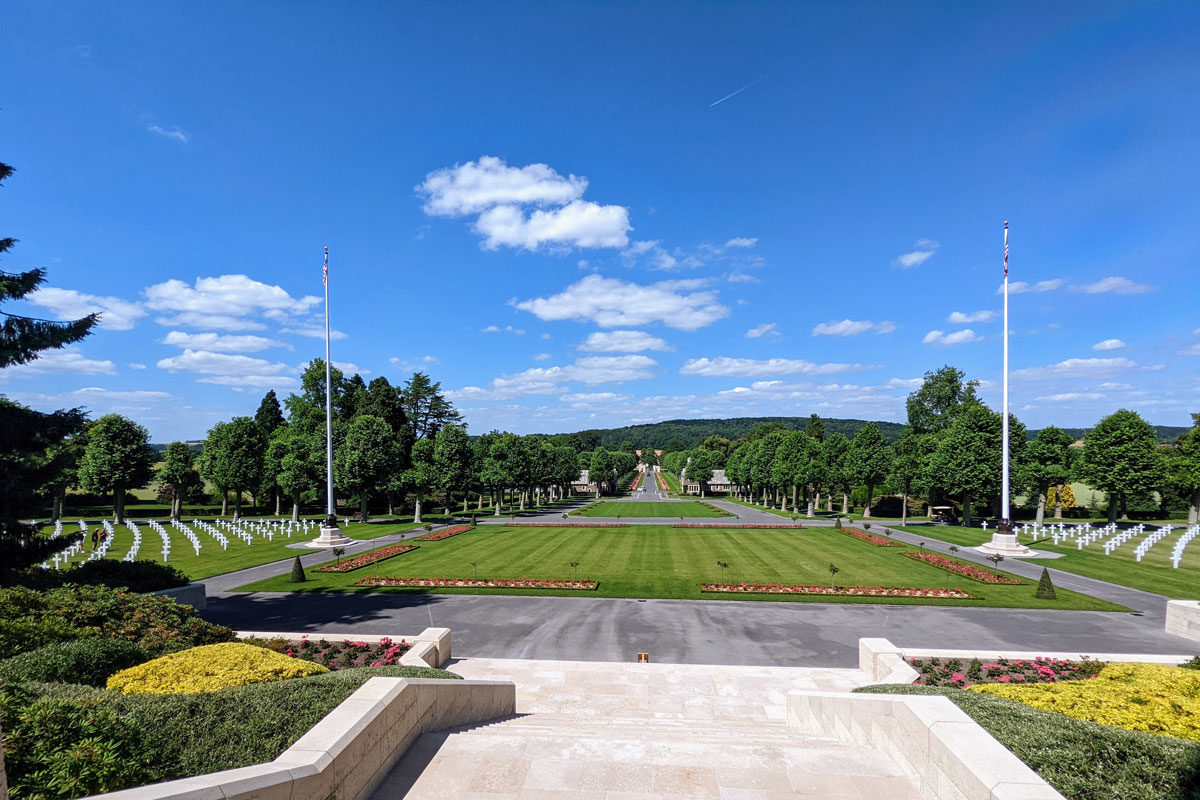 The most poignant stops on our barge cruises in France are the visits to the WW1 battlefield and memorial plus the Château-Thierry American monument.
Aisne-Marne American Cemetery
---
The Aisne-Marne American Cemetery covers 42 acres (17 ha) in Belleau, Northern France. It was the location of a fierce battle at the foot of the hill where many American soldiers lost their lives in 1918.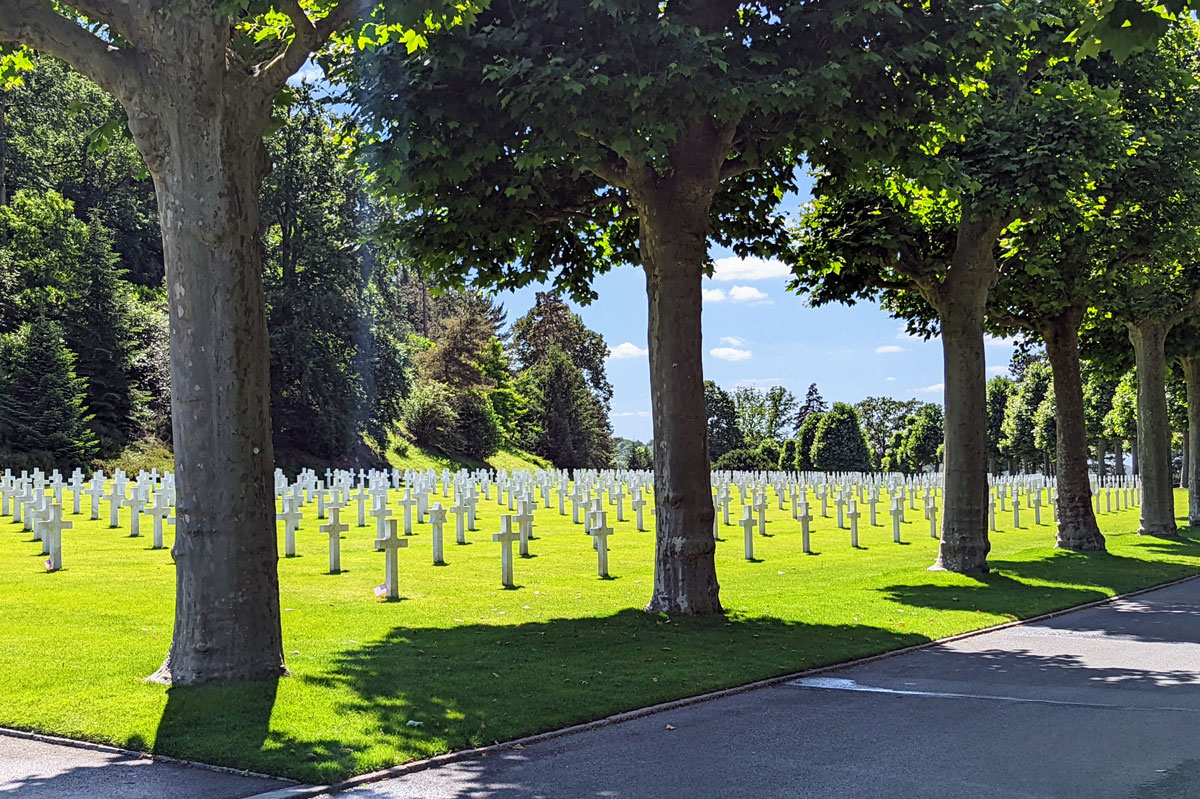 Belleau Wood Memorial Chapel
---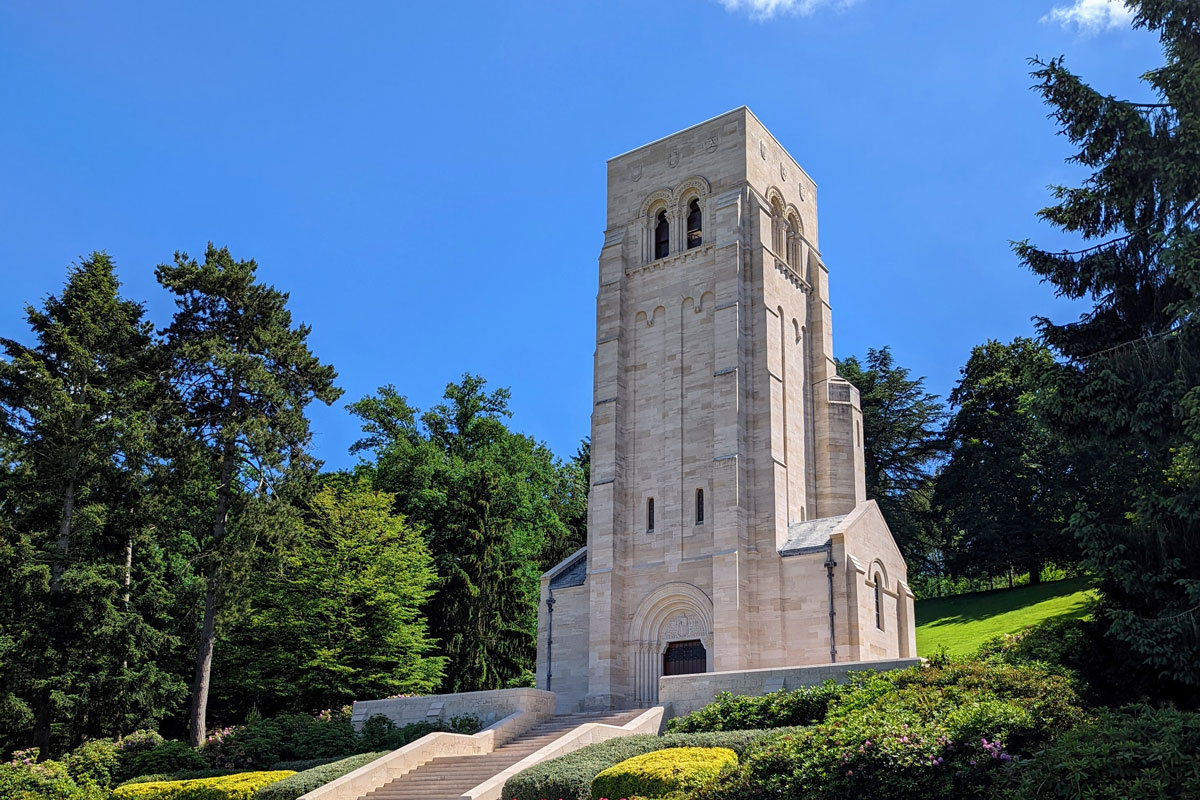 Overlooking the grounds is the memorial chapel decorated with sculptured and stained-glass details of wartime personnel, equipment and insignia including 1,060 names of the missing.
As we know 1918 didn't mark the end of the fighting in Europe and in 1940 during World War II the chapel was damaged by heavy fighting in the area. One remaining shell hole in the chapel was left unrepaired as a reminder of what took place.
Chateau-Thierry Monument
---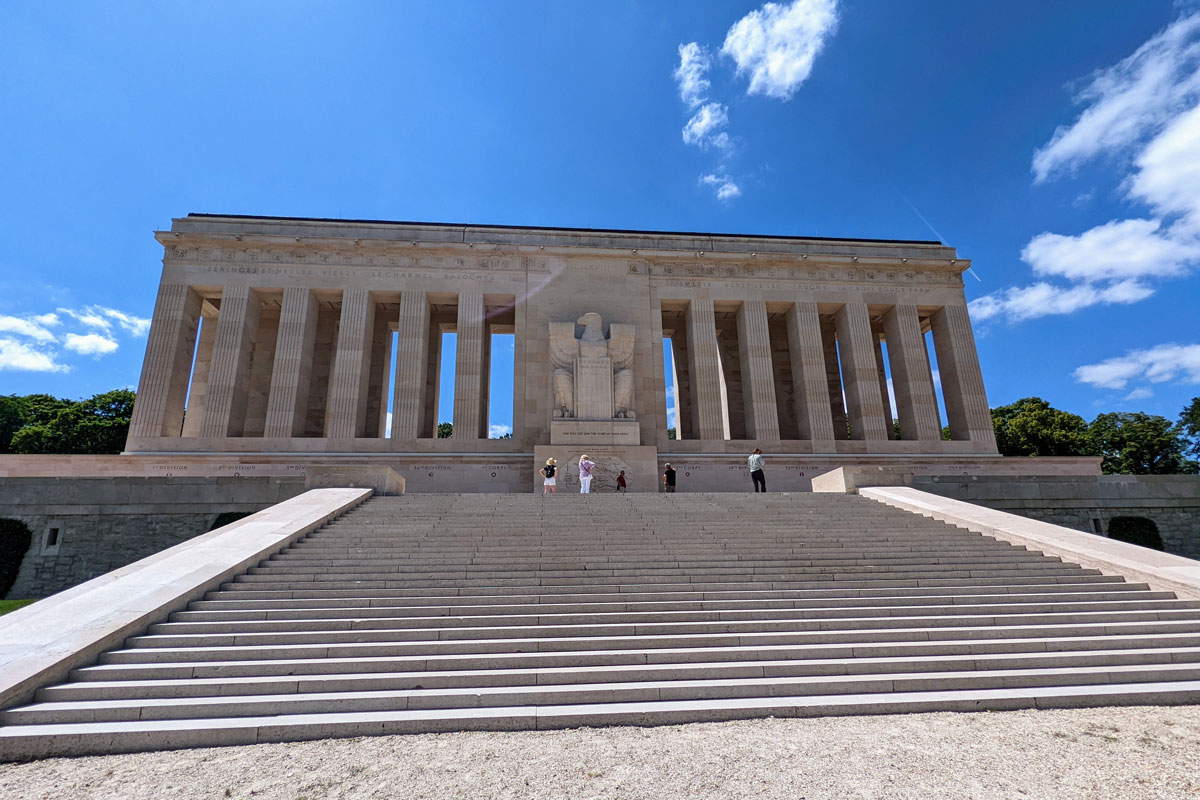 The Chateau-Thierry American Monument commemorates the sacrifices and achievements of the American and French soldiers before and during the Aisne-Marne and Oise-Aisne offensives in World War I.
Predominantly a battle over the strategic Marne river in May 1918, which was heavily contested to prevent the German army crossing it and gaining a significant victory.
The monument itself was built in 1929 and is inscribed with details of the military operations and significant battle sites.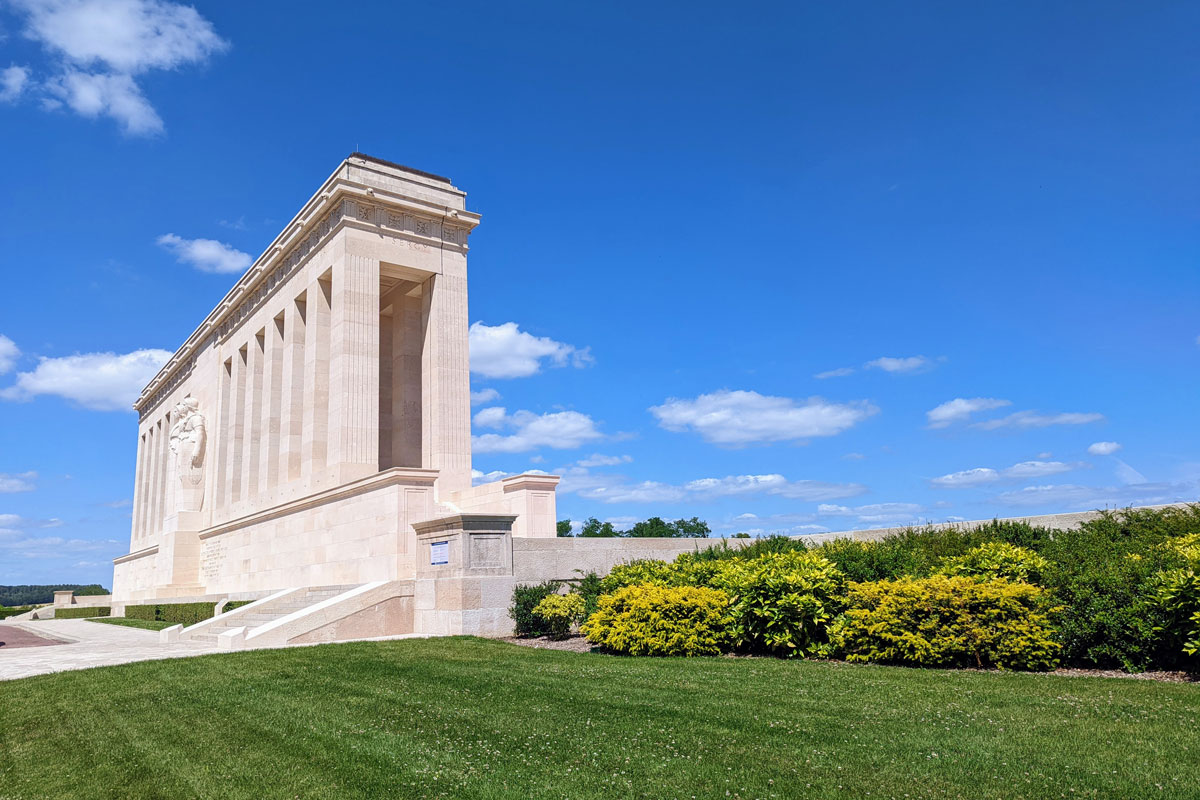 Join Us
---
To share in this experience and many more, join us soon on a barge cruise in France on board the C'est La Vie.