"Auberge les Templiers" Restaurant
---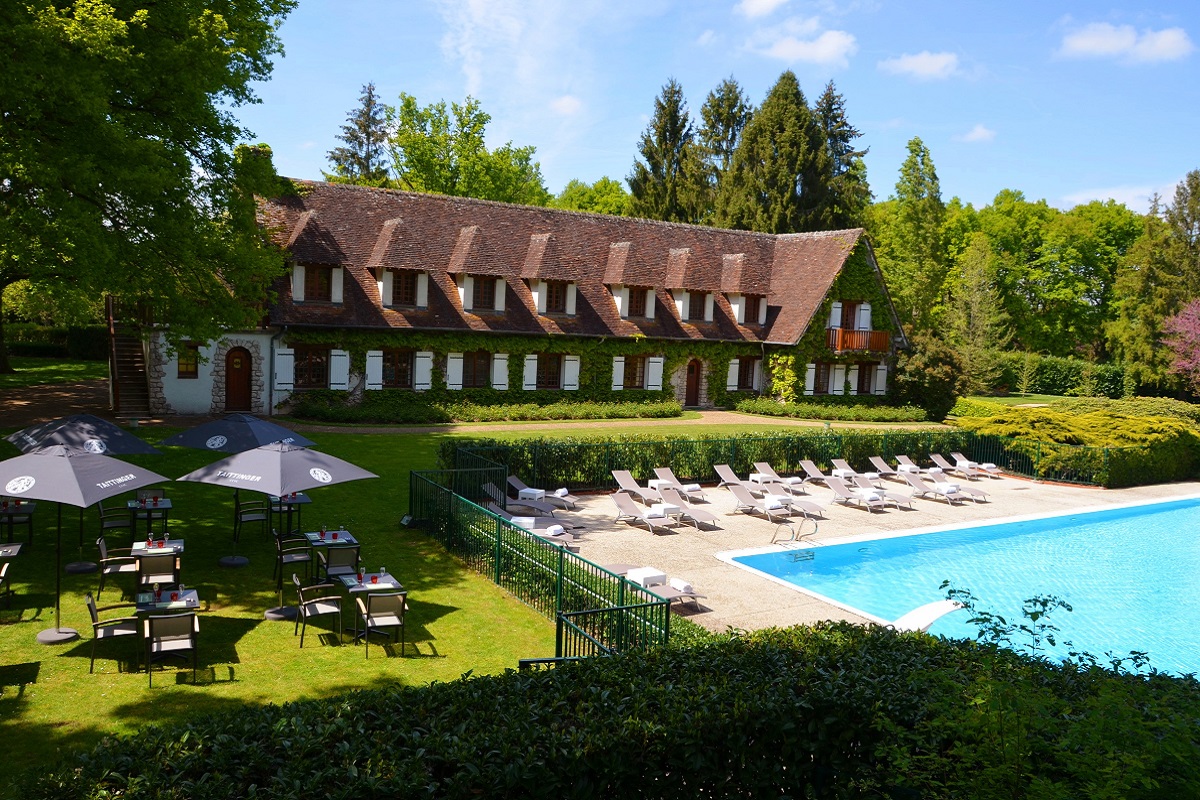 Embark on a culinary voyage at Auberge des Templiers, a Michelin-starred treasure awaiting discovery on our Upper Loire Barge Cruise.
As the C'est La Vie Luxury Hotel barge serenely navigates the gentle waterways of the Loiret, a pause in the charming town of Boismorand leads to a culinary adventure at the Michelin-starred restaurant, Auberge des Templiers.
A Connoisseur's Paradise
---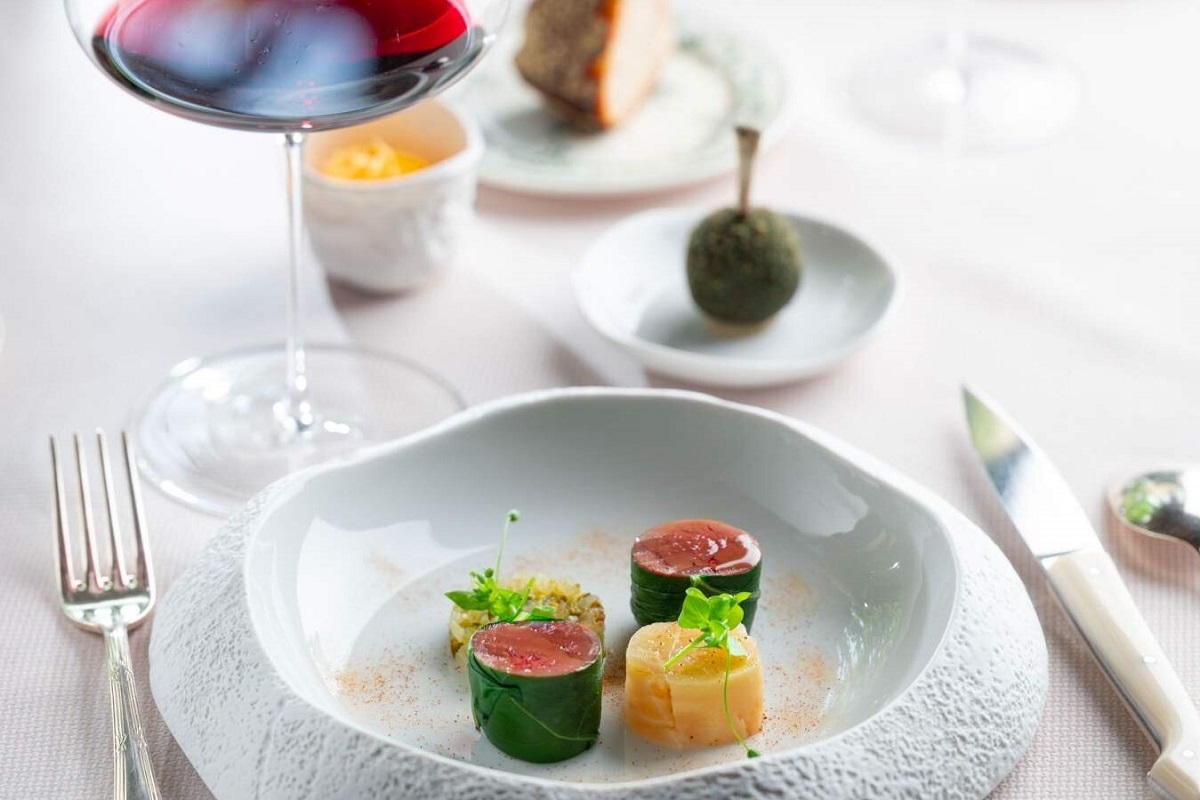 At the helm is Chef Martin Simonart, whose culinary voyage commenced at the tender age of 16 in Brussels. His expertise, honed alongside icons like Yves Thuriès and Michel Rochedy, shines since taking the lead at Auberge des Templiers in 2018. Chef Simonart's dedication to local and seasonal produce reflects in dishes brimming with authentic flavours.
The dining narrative at Auberge des Templiers is further enriched by a meticulously curated wine selection, curated by the adept Sommelier Laurent Rigollet. Housing a vast wine cellar with over 750 exquisite labels including eminent Bordeaux, the Grands Crus of Burgundy, and quaint regional wines from the Loire Valley, making for a perfect companion to your meal.
Epitome of Excellence
---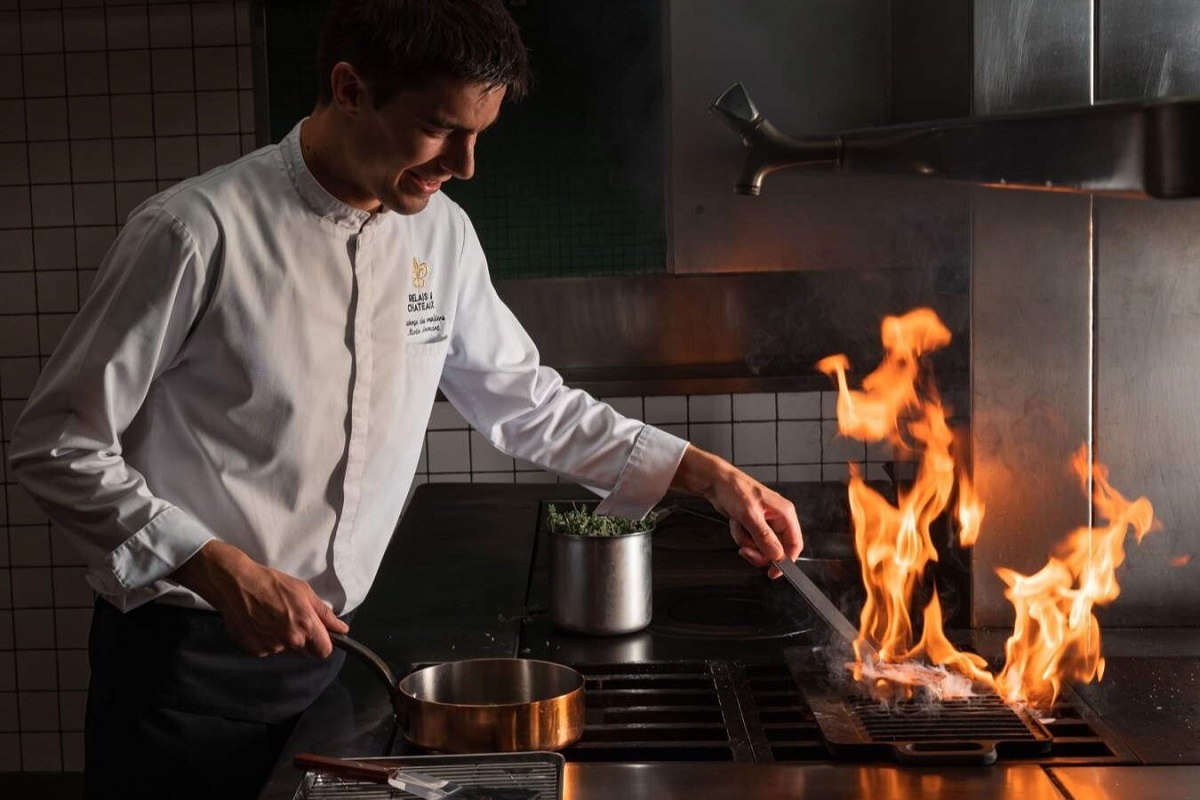 The allure of Auberge des Templiers extends beyond the plate. The warm hospitality, timeless decor accentuated by solid oak beams and Gien earthenware, amidst the idyllic Loiret countryside, amalgamate to craft an inviting dining ambiance.
As you retreat to the plush comforts of your C'est La Vie cabin, the time spent at Auberge des Templiers will remain a cherished highlight of your barge cruise in France.
Join Us
---
Delight in the gastronomic charm of Auberge des Templiers on our Upper Loire Barge Cruise in 2024 or 2025. Feel free to reach out to explore booking details.