Château de Vaux-le-Vicomte
---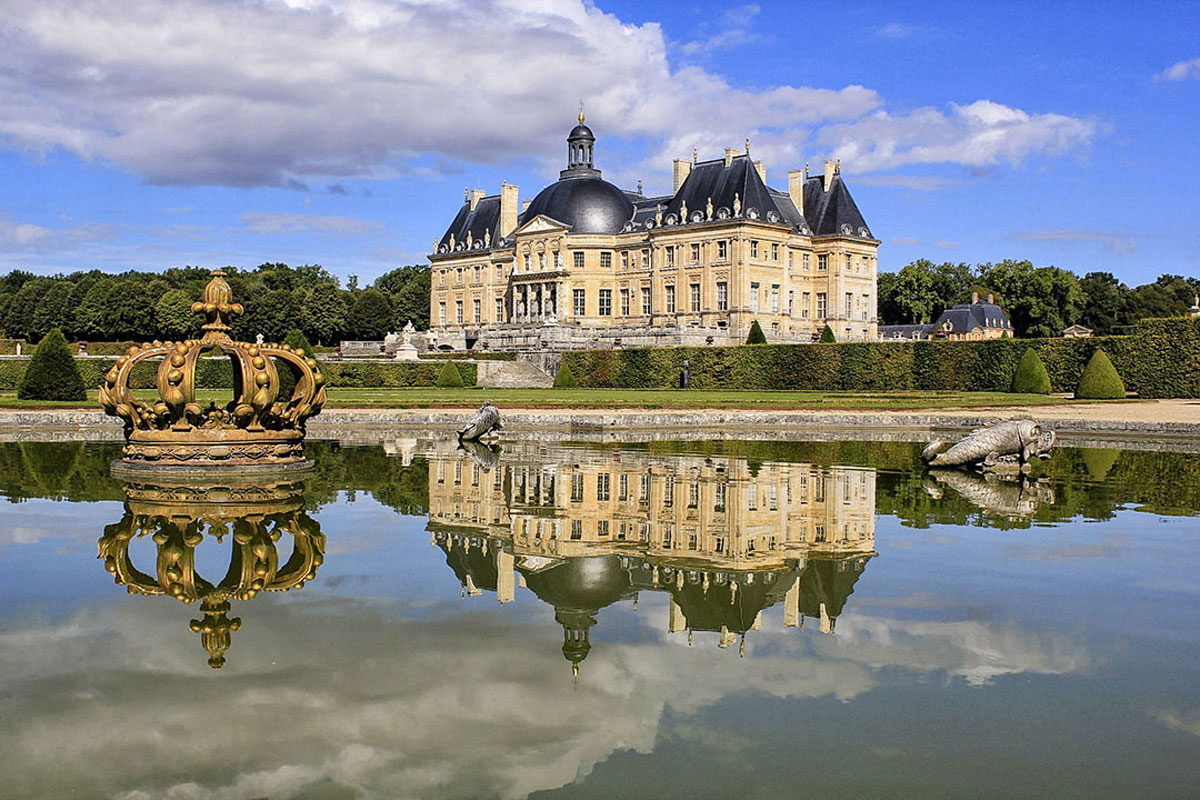 The Château de Vaux-le-Vicomte is a Baroque château just southeast of Paris situated in the Île-de-France department. Construction started in 1656 and was completed in 1661.
Château de Vaux-le-Vicomte marked the beginning of the 'Louis XIV style' because of the personnel involved in its creation. Architect Louis Le Vau, landscape architect André Le Nôtre and painter-decorator Charles Le Brun came together for the first time in their careers and left a strong impression that many designers took inspiration from in subsequent years.
Historic Gardens
---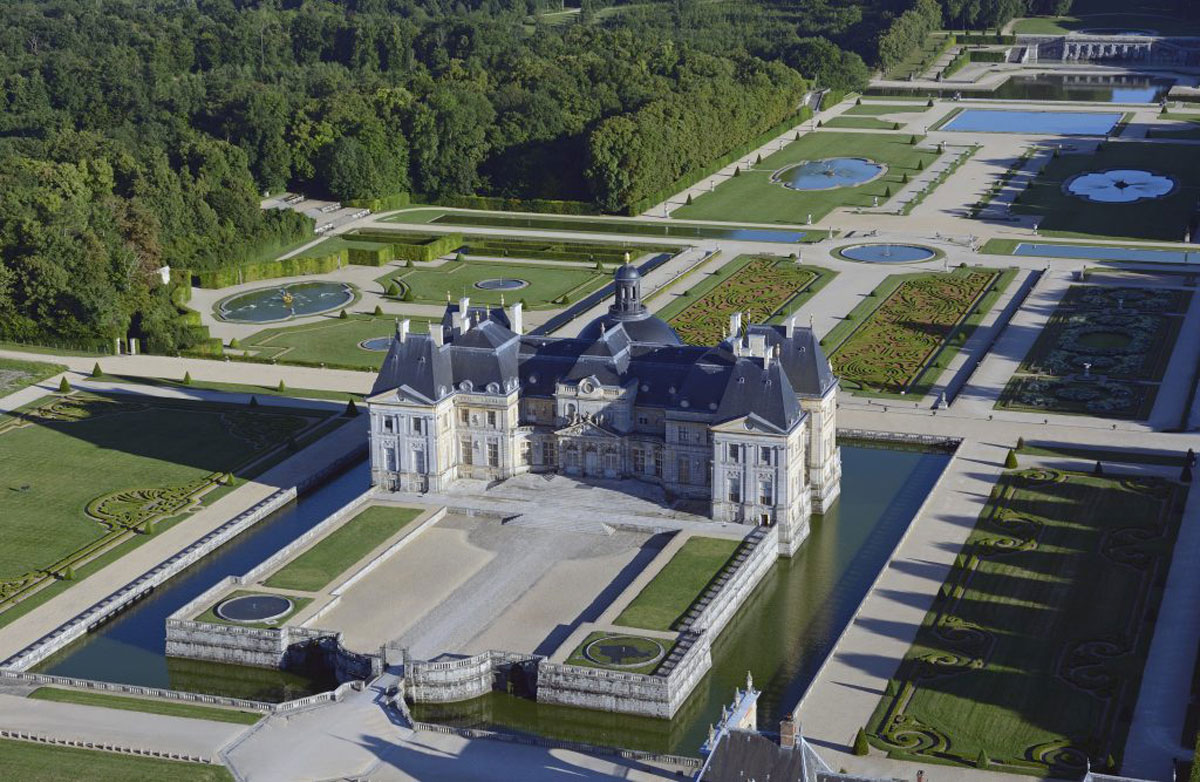 The "Jardin à la française" is a garden-style which was popularised across Europe in the 17th century. Comprising of strong geometric lines, multiple fountains and hidden curiosities. It remains one of the most revered examples of a French formal garden.
The gardens were carved out of 100 acres of woodland, forming an extensive 3 km axis to set the château within. There are two itineraries available to follow on your visit and learn all the intricacies and history of the gardens.
Original interior
---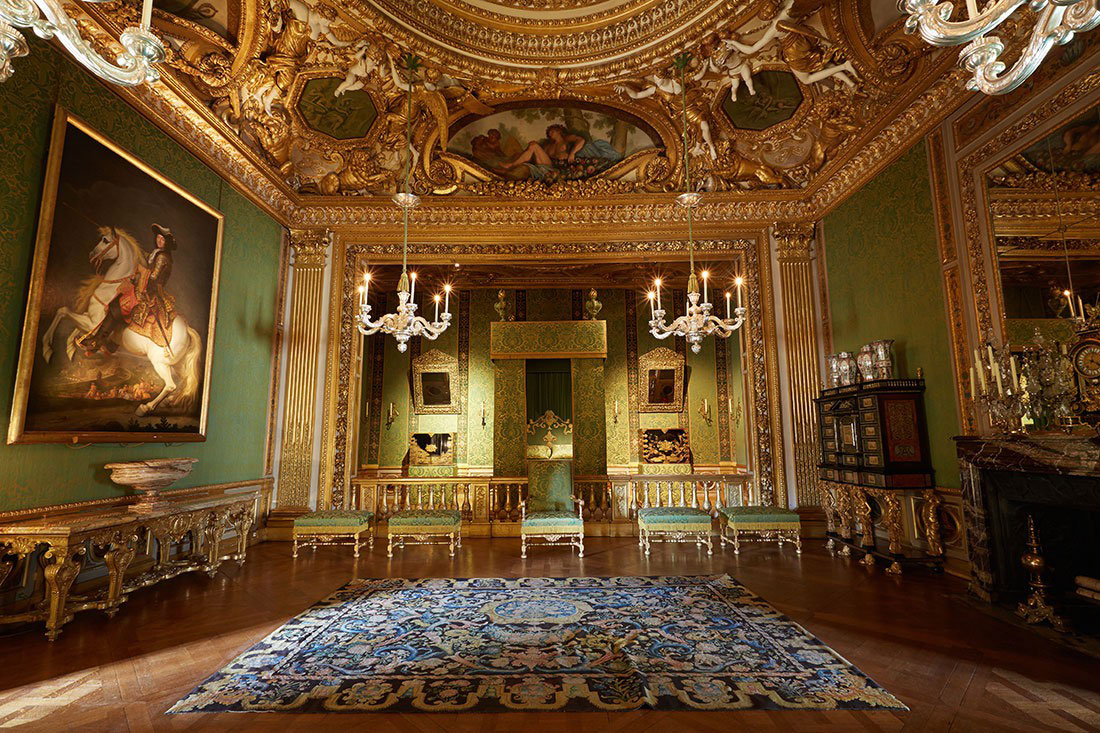 The château is decorated and furnished as if Nicolas Fouquet and his family had just left. Vaux-le-Vicomte is one of the few interiors which has managed to remain intact from the 17th century.
The first floor contains the main family apartments, richly decorated with fine art and furnishings. The ground floor consists of the 'Great Square room' and houses the large entertainment areas of the château. You will also be able to explore the servants basement with kitchen and cellars.
To fully take in the views, you can climb up into the main dome 25m high and look out across a full 360-degrees the estate.
A festive spectacular
---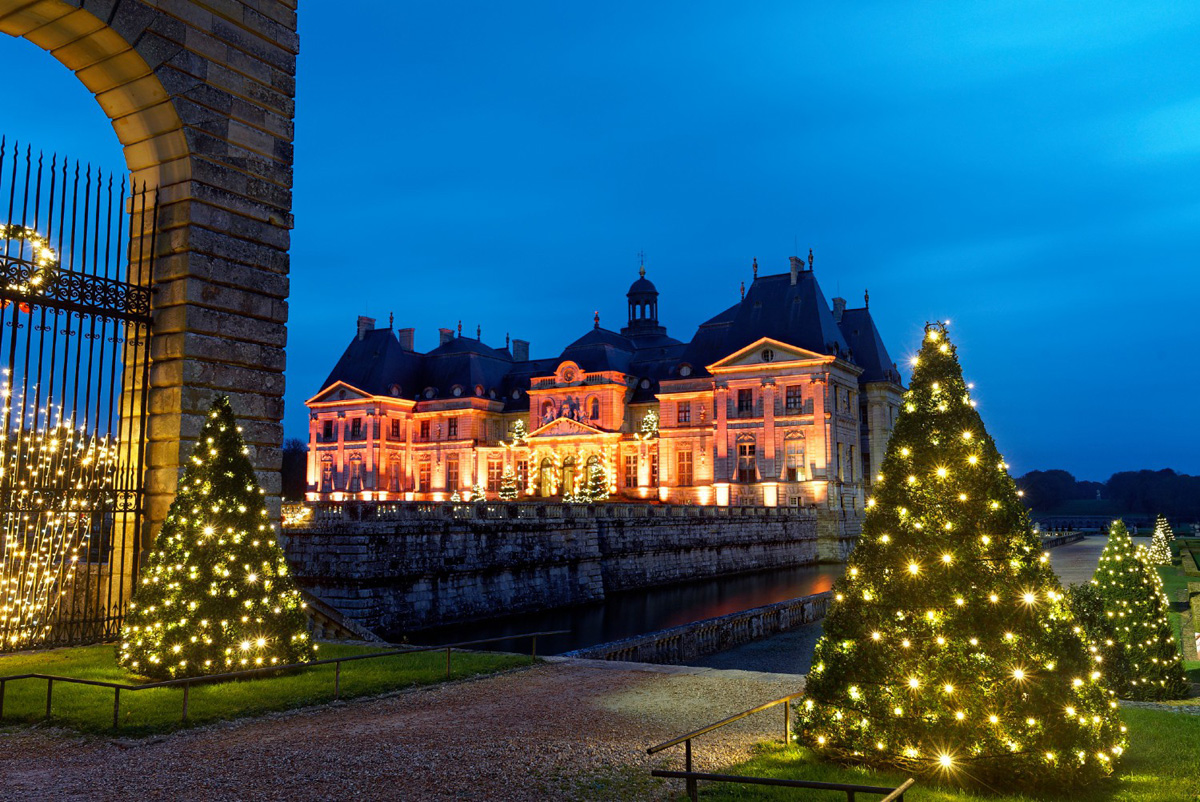 From the end of October, the château is transformed with festive lighting and decorations to spectacular effect. There are horse-drawn carriage rides, activities for children and projection displays onto the front of the château itself. A sight not to be missed if you are able to visit France for the Christmas period.
Visit with us
---
We stop at the Château de Vaux-le-Vicomte on both the Burgundy & Ile de France and the Hauts-de-France & Upper Loire cruise route. Come join us for a luxury and historic cruise!