Churches of Champagne
---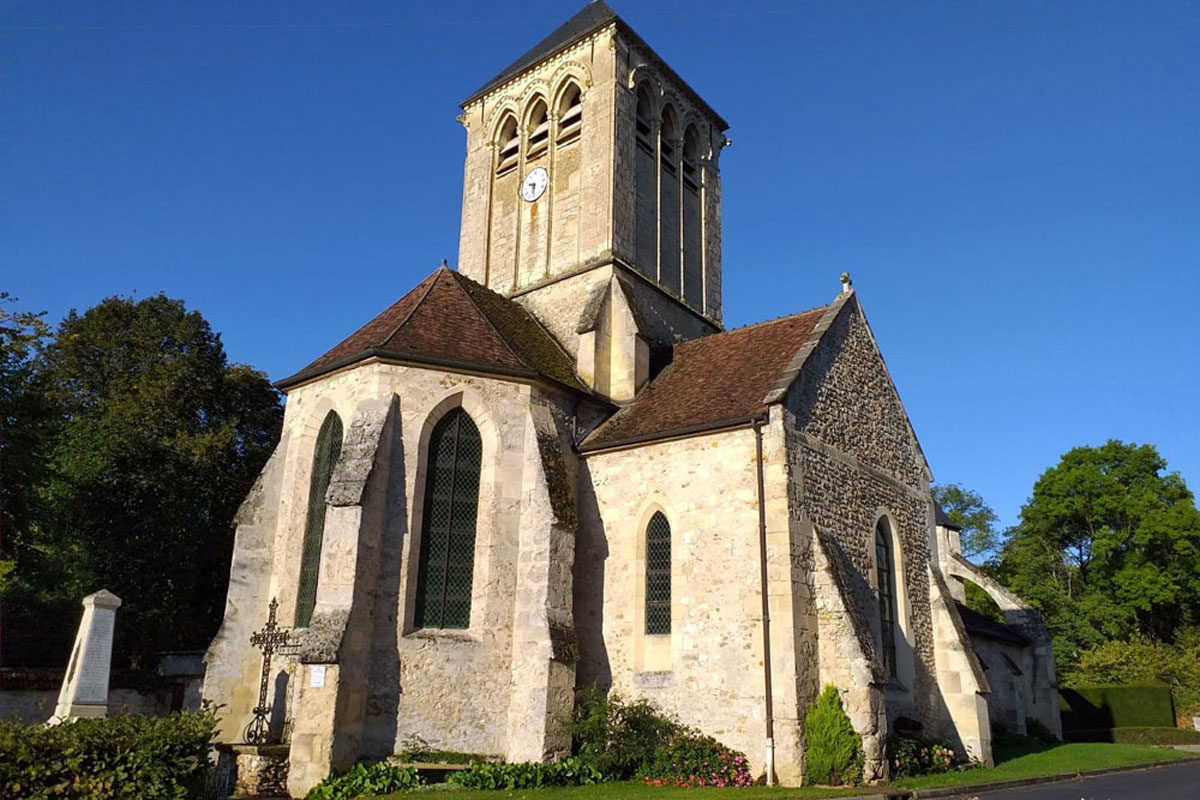 Working on a luxury hotel barge as a guide has given me a whole new insight into the beauty and serenity of the many different styles of cathedrals and churches in the Champagne region of France.
Nearly every village you pass has an Eglise, (church in French). Some dating from the 10th, 12th & 13th centuries, to more modern ones from the 20th century, you can be sure each one is a masterpiece in its own right.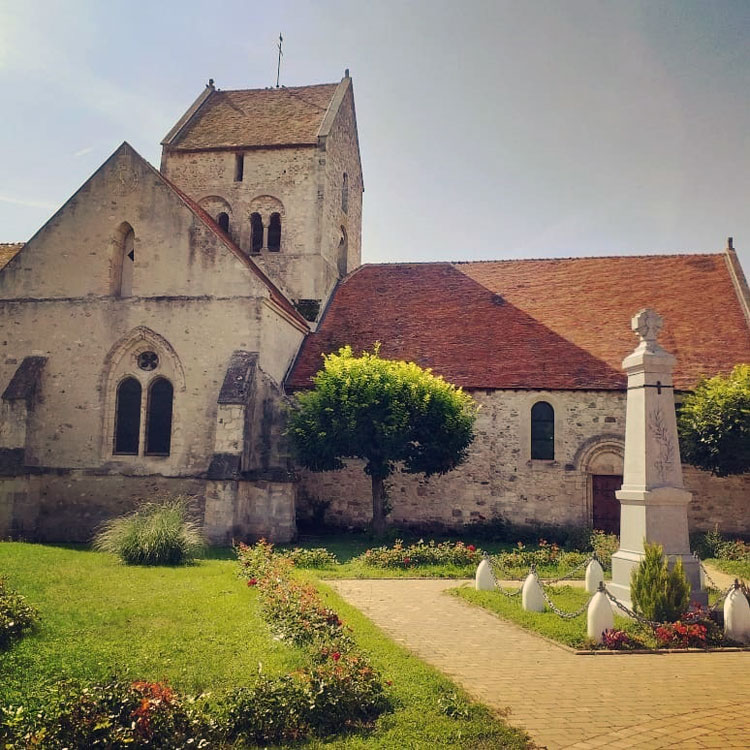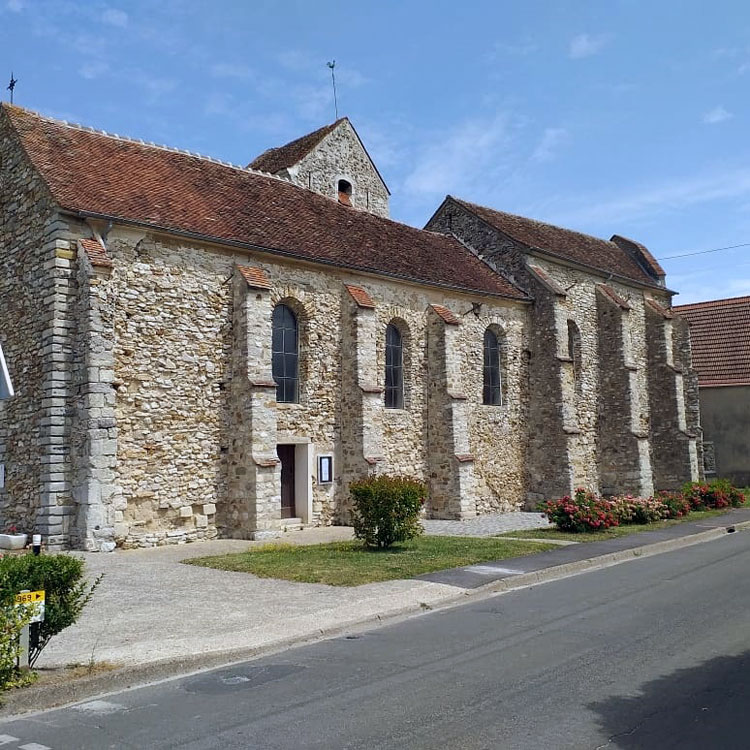 Whether you are religious or not, or of a different faith, just the idea that the building of these structures could be undertaken without the help of modern technology and still stand as proud today as they did from the time of their construction, is a marvel in its self.
The great cathedral of Reims is just one example of man's desire to build something bigger and better than those that went before. A cathedral has stood on this spot since the 4th century and saw the baptism of Clovis, in the latter part of the 5th century, (which helped spread the word of Christianity in the region), to the first coronation of Louis 1st (the pious) in 816, and many kings afterwards.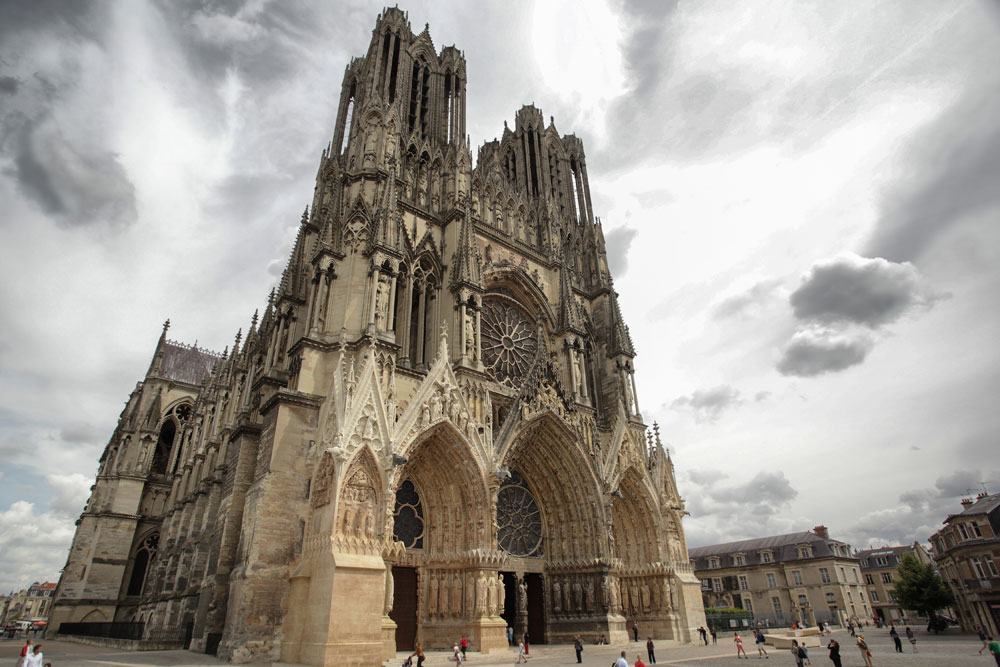 The present cathedral dating from 6th May 1211 has seen the crowning of 25 kings of France, including Charles VII, Louis XIV, Louis V, Louis XVI and the last king of France in 1825 Charles X. But many archbishops have left their mark on this remarkable building too, as have the glaziers, artists (Marc Chagall) carpenters, masons and sculptors.
The stain glass windows are some of the oldest and newest, different styles from different eras, the complex 13th-century ones, telling stories from the bible, to the 20th-century ones, portraying the history of wine growing and of course champagne making with Dom Perignon.
The damage done to the cathedral during the First World War, would not put an end to its history but added another chapter, one of reconstruction and forgiveness. It stands as a testimony to what can be achieved when hearts and minds are willing to rebuild the dreams of many architects from long ago and help preserve this monument for the future.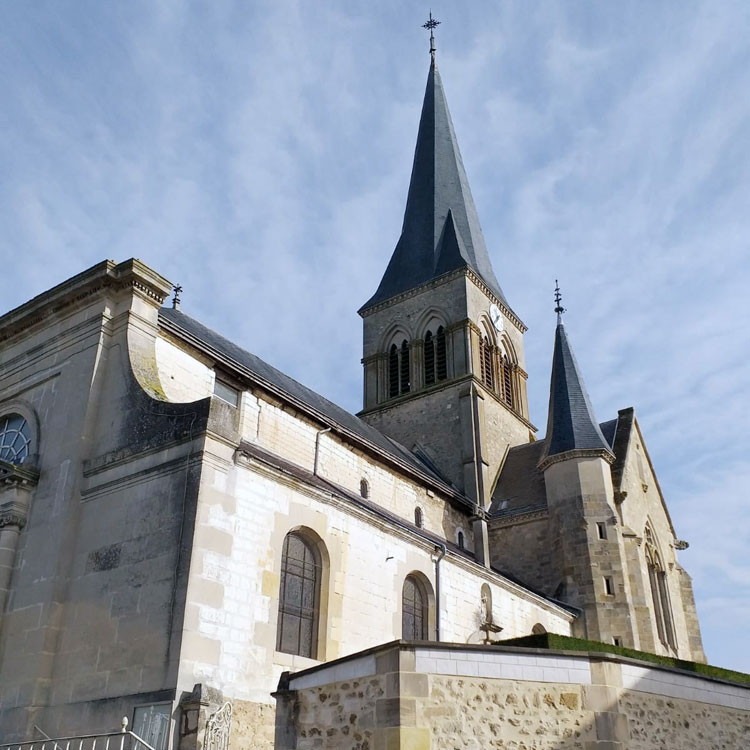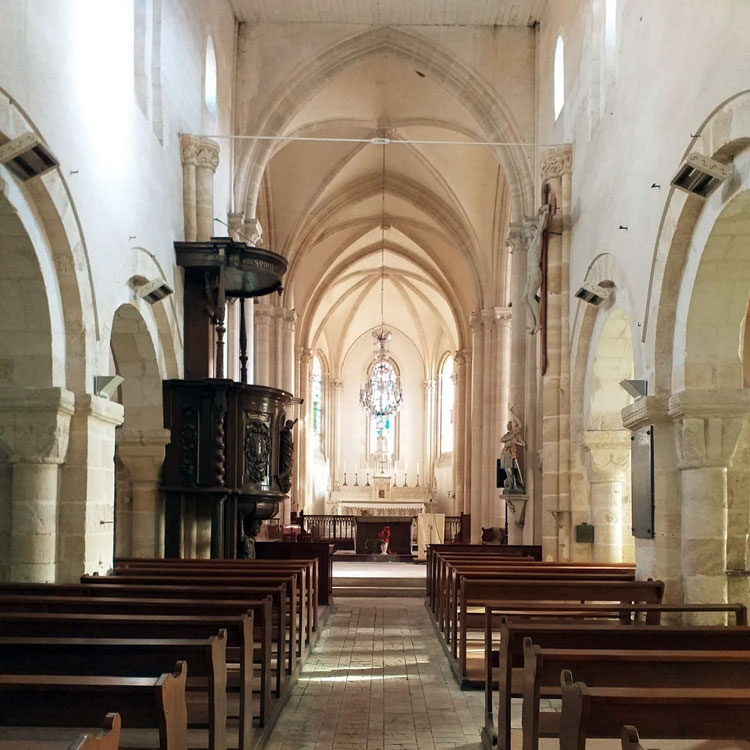 But this is just a small part of the tale; other churches have other secrets to tell. The Champagne region has a lot to offer, other than the religious buildings. The stunning beauty of the hills and valleys, rivers and canals, make this the perfect region to explore and you could come and find out for yourselves on a cruise on the luxury hotel barge C'est La Vie.