Last-Minute Availability for Week 37
---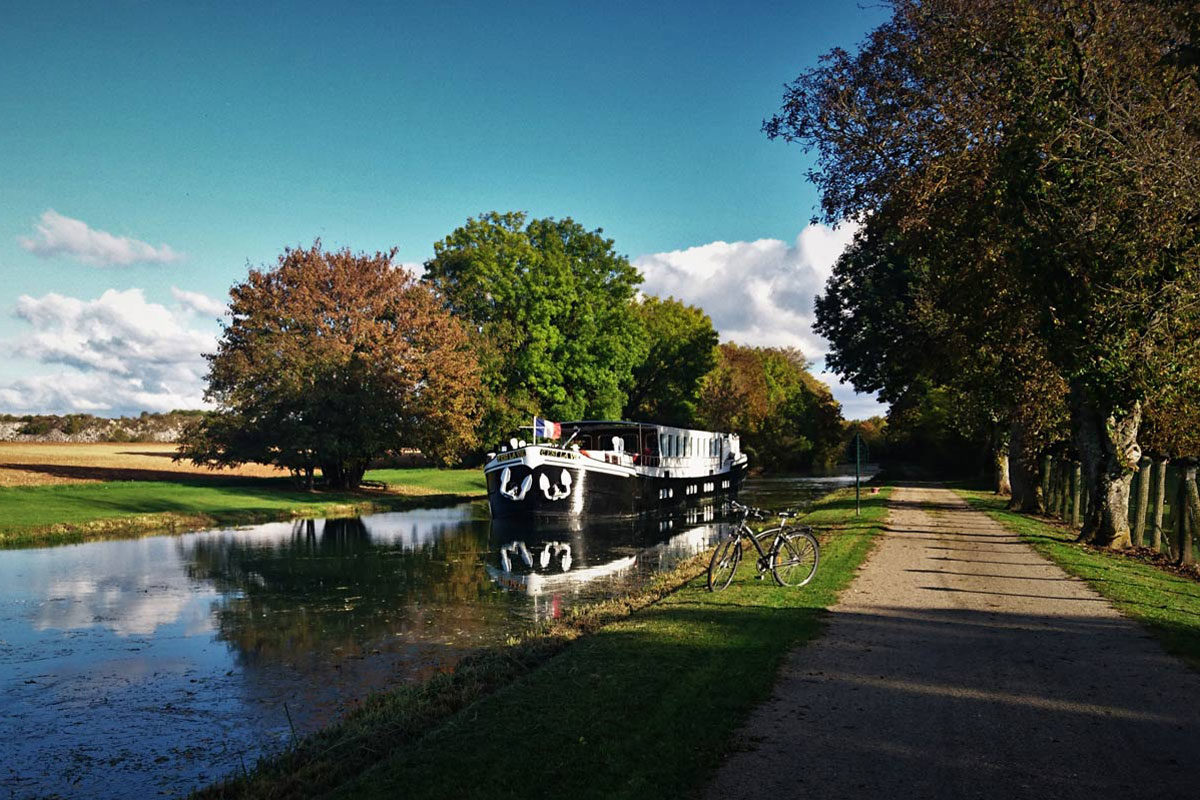 Are you dreaming of a barge cruise in France? Well due to a cancellation, we now have a rare opportunity for you to join us onboard the C'est La Vie during week 37, from September 10th to 16th, 2023. You have the option of booking an individual cabin or a full charter.
Unparalleled Service and Delights for Your Senses
---
At "C'est La Vie," we pride ourselves on providing personalized service and catering to your every need. Our dedicated crew is committed to ensuring your voyage is nothing short of exceptional. Indulge in sumptuous gourmet meals meticulously prepared by our talented chef, accompanied by a curated selection of fine wines. Unwind on the sun deck, visit some historic sites and enjoy a fine evening on shore at a favoured restaurant.
Perfect Timing
---
Embarking on a barge trip in September offers a truly delightful experience, where the weather strikes the perfect balance between warmth and comfort. As the summer transitions into autumn, the temperatures are pleasant, allowing you to bask in the gentle rays of sunshine without the scorching heat. The early mornings and late evenings during this time of year are especially magical, as the setting unveils captivating hues, casting a warm glow over the tranquil waterways. It's the ideal time to savor the peaceful ambiance, surrounded by picturesque landscapes, as you leisurely explore the enchanting regions of France aboard the "C'est La Vie" barge.
Secure Your Spot on a Journey of a Lifetime
---
Don't miss this exclusive opportunity to embark on a remarkable adventure aboard the "C'est La Vie" barge. Book now to secure your place during week 37, from September 10th to 16th, 2023. Whether you seek a romantic escape, a family gathering, or a memorable group experience, let us create an unforgettable journey tailored to your desires.
Simply get in touch here to start the booking process.