A welcome return to the water
---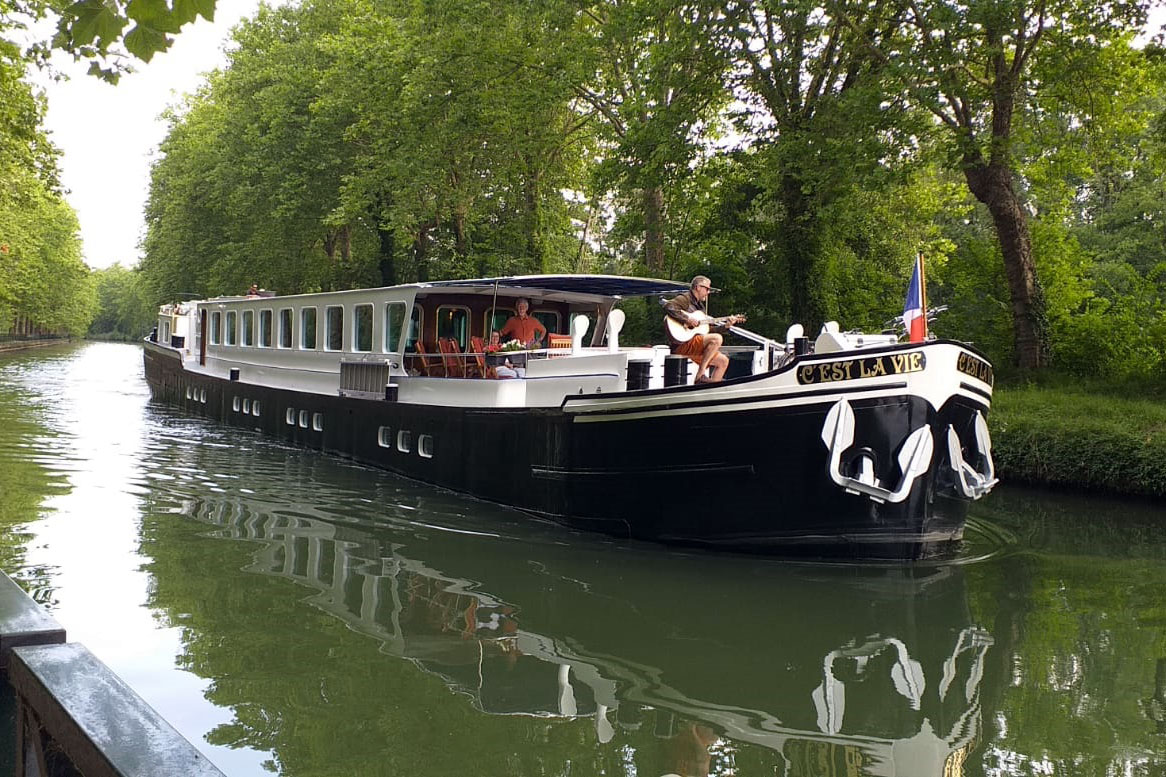 Last month we were delighted to welcome our first barge clients since restrictions were lifted. It was a pleasure to get back out on the water and share the delights of France with our passengers. Here are a few of the cruise highlights.
Out on the water
---
The Hauts-de-France & Upper Loire barge cruise route includes this section of the Briare canal. Sit back and enjoy the scenic villages of France as you pass by at a leisurely pace.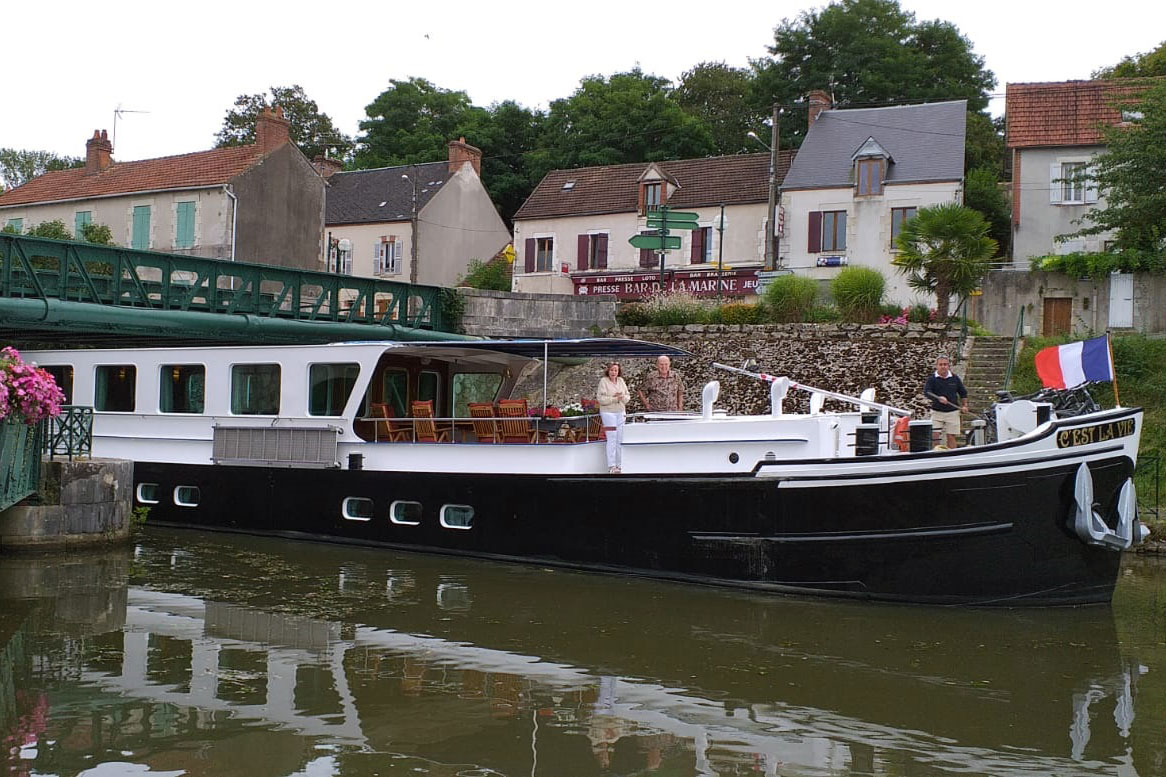 The sun deck of the C'est La Vie is a great spot to enjoy the French sunshine, an aperitif (or two) and relax.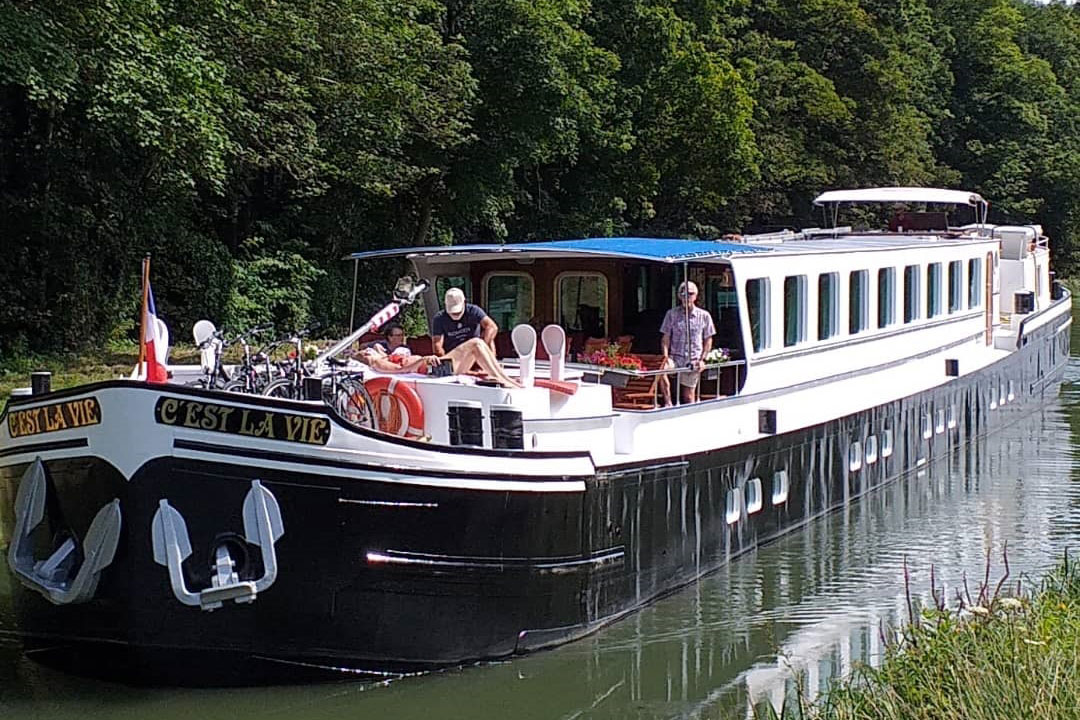 Recent video from our Instagram
---
Château de Fontainebleau
---
One of the places we visited on this cruise was the Château de Fontainebleau which dates back to the 16th century. It has been one of UNESCO's World Heritage Sites since 1981 and remains one of the highlights of our cruises.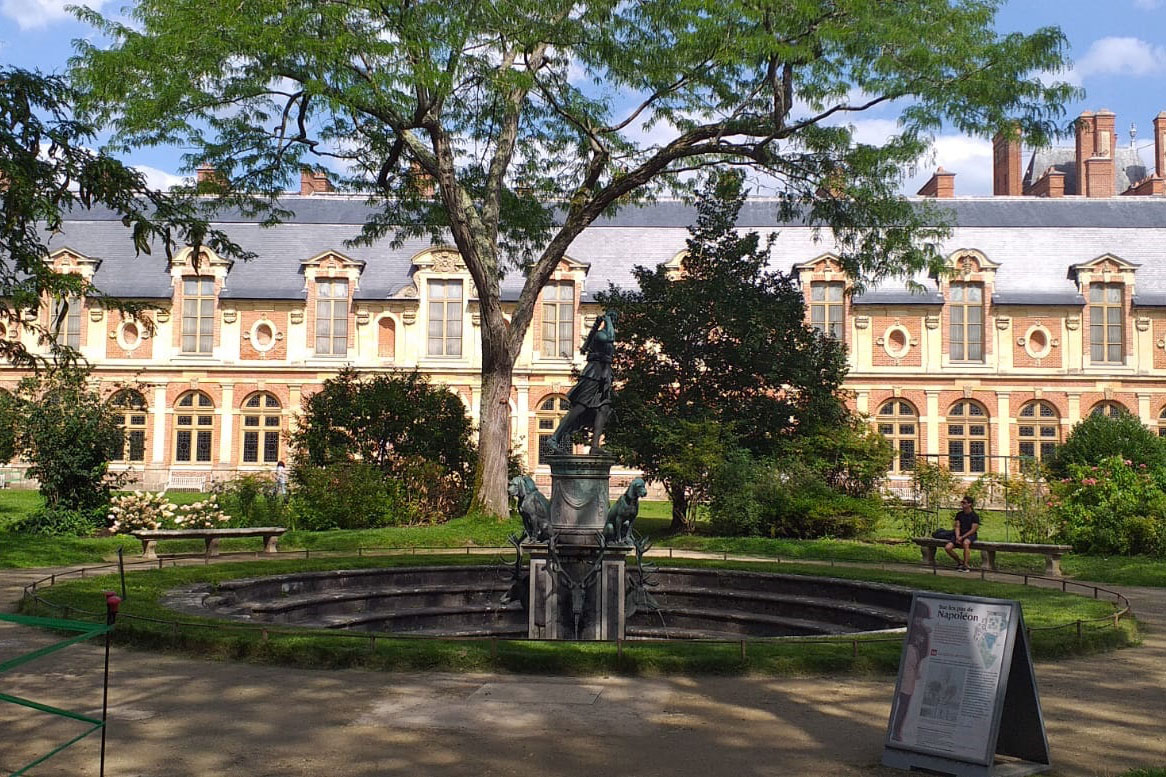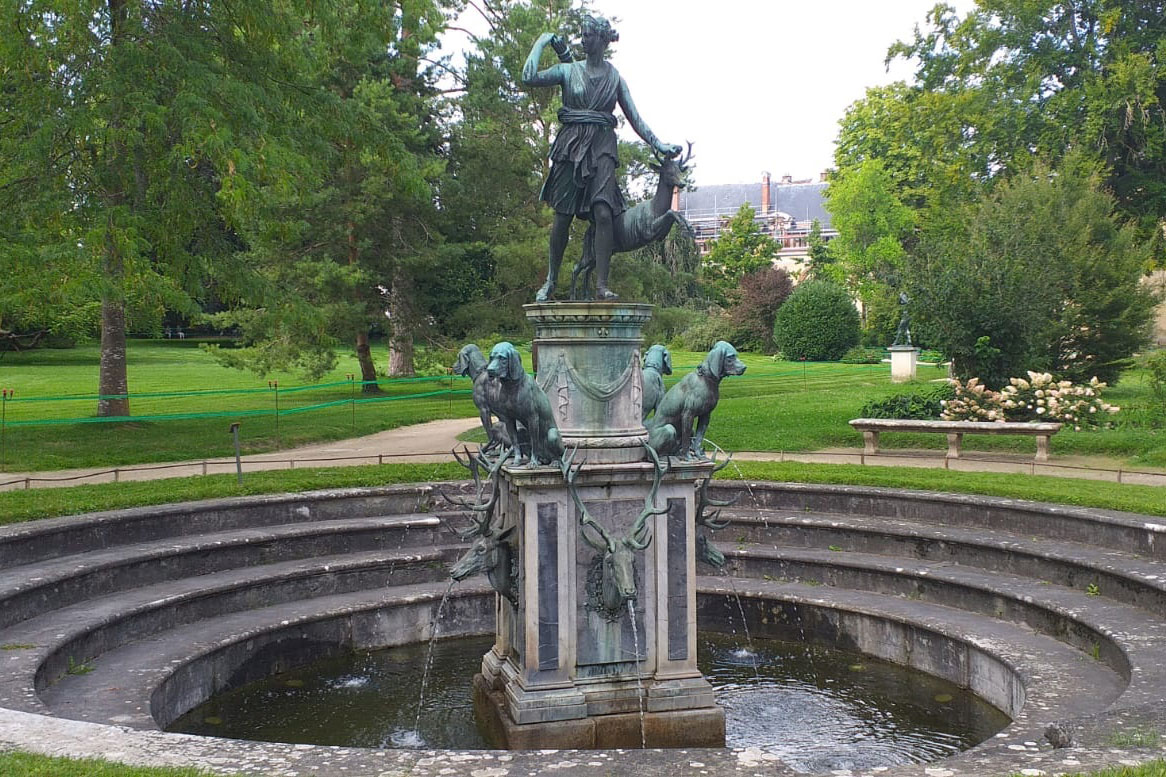 A busy calendar ahead
---
Now we are happily back operating, only a few weeks remain available at the end of this 2021 season. The 2022 calendar is almost full, with only four charters available out of the 30 weeks. We have already started to take bookings for the 2023 season, so do get in touch soon if your travel dates are limited.